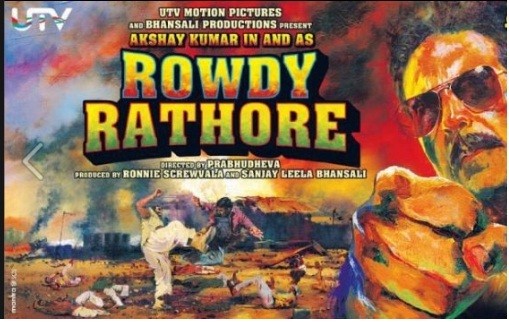 '"Rowdy Rathore" is unstoppable' says a famous trade analyst looking at the second week collection at the box office. The film, meanwhile, has surpassed the super hit movie "Agneepath"'s second week collection.
"Rowdy Rathore" became actor Akshay Kumar's first biggest opening in his acting career. The opening day collection recorded Rs 152.5 million and the opening week ended with a whopping Rs 480 million.
The movie continued to do wonders at the box office and went on to join the billion (Rs 100 crore) club.
Taran Adarsh, a well-known film critic and trade analyst, tweeted on the second week collection of "Rowdy Rathore". He wrote, "#RowdyRathorebreakup for Week 2:- Weekend: 22 cr, Weekdays: 13 cr. Total so far: Rs 114.5 cr nett. Blockbuster."
"#RowdyRathore is unstoppable. Remains first choice of moviegoers. Collected a humungous Rs 35 cr nett in Week 2. Total: Rs 114.5 cr nett," he added.
Hrithik Roshan and Karan Johar's "Agneepath" was released last year and soon became a hit at the box office, while drawing good reviews from the film critics. The movie collected Rs 1.07 billion (Rs 107.5 corer) at the box office in the second week. In contrast, "Rowdy Rathore" has netted Rs 1.14 billion in its second week, emerging as a clear winner.
"Rowdy Rathore" continues to rally strong while exceeding "Agneepath's collection and it is the first biggest opening of Bollywood this year post IPL season.
Lately, the B-town was abuzz with the rumours that the makers of the "Rowdy Rathore" were contemplating for the sequel looking at the massive response from the audience. However, there is no official word on it yet.
"Rowdy Rathore" is showing excellent business despite the release of director Dibakar Banerjee's latest offering "Shanghai". It also defied the trade analysts' opinions that the latter would slow down the masala entertainer (Rowdy Rathore) collection at the box office.
Taran Adarsh commenting on "Shanghai" collection wrote, "#Shanghaiis way below the mark. Witnessed some growth at hi-end multiplexes of metros, but slided downwards as days progressed."
Giving a breakup of the first week collection, he tweeted, "#Shanghai collected Rs 17.5 cr nett in Week 1. Breakup for Week 1:- Weekend: 12 cr, Weekdays: 5.5 cr."
So far, "Rowdy Rathore" continued to be the first choice of moviegoers. Buoyed by the success of the movie, 44-years-old actor, Akshay Kumar, tweeted, "I owe a HUGE thank you to my audience! You are the only reason behind the biggest opening weekend of my career! Love Rowdy."
Akshay's comedy flick, "House Full 2" was his first movie to be released in 2012, which crossed over Rs.1.12 billion (INR 112.88 crore) in India.
"Rowdy Rathore" is Prabhu Deva's second directorial movie in a row. It features Akshay Kumar and Sonakshi Sinha in the lead roles.
Produced by Sanjay Leela Bhansali and directed by Prabhu Deva, "Rowdy Rathore" is a remake of super-hit Telugu movie "Vikramarkudu" directed by Rajamouli, starring Ravi Teja and Anushka. Later, it was dubbed in Tamil and Kannada simultaneously.