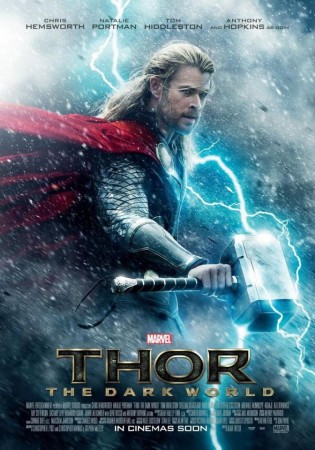 Hollywood superhero flick "Thor The Dark World" has made a warm debut with positive collections.
The Chris Hemsworth starrer cut an impresssive figure of $31.7 million on Friday.
Trade expert Taran Adrash tweeted the figures, "#ThorTheDarkWorld fetches an overwhelming start in USA-Canada. Collects $ 31.7 million on Friday."
The film, a tale of Asagardian God and Marvel's slotted superhero Thor, has an upper hand over its 2011 prequel "Thor" which had opened to $25.5 million.
With its collections going strong, the film is expected to round up between $75-80 million in its opening weekend. The prequel had debuted its opening weekend with $65.7 million and it remains to be seen whether the sequel will surpasses the figures.
However, even though "Thor the dark world" opened to fetching collections still, the response is relatively lower when compared to its brother franchise "Iron Man 3" which recorded the first day collections at around $68.3 million on its release in May.
Since Thor and Iron Man have been part of the global hit "The Avengers" (2012), the two superhero flicks are expected to make an impressive mark in the long run.
"Thor 2 should near or cross $300 million in global ticket sales by Sunday," stated Hollywood Reporter.
Meanwhile, Alfhonso Curon's space drama thriller "Gravity" which released on 4 October in the United States garnered $225 million till Friday.
"#Gravity total till Friday [USA-Canada]: $ 225 million. Wow!," tweeted Taran Adrash.
The film which has been released in several film festivals simultaneously has been critically acclaimed and applauded for its superb technical finesse as well as Sandra Bullock's stellar performance.