Karthi's "Komban" has managed to stay ahead of Udhayanidhi Stalin's "Nanbenda" (Nannbenda) and newcomer Shanmuga Pandian's "Sagaptham" at the box office in the opening weekend .
The early reports emerging from the trade clearly say that "Komban" has performed better than "Nanbenda" and "Sagaptham" in Tamil Nadu. The big advantage for Karthi's movie was the film released a day before the aforementioned other two films.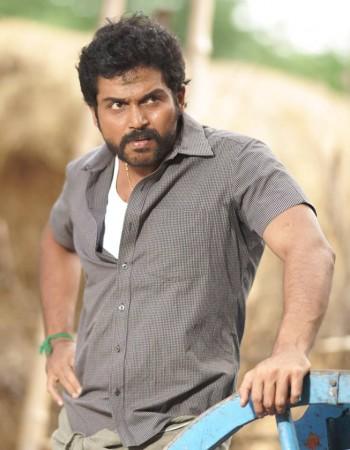 This factor ensured that "Komban" remains on the top position at the box office. In Chennai, it was a close battle between Karthi's film and "Udhayanidhi Stalin's movie, with "Sagapatham" losing the competition by a huge margin.
In the five-day weekend in Chennai, "Komban" earned ₹1.30 crore and "Nanbenda" made about ₹1.20 crore in four days. "Sagaptham" could only make about ₹10 lakh in the first weekend.
According to traders, "Komban" was enjoyed by mass audience and B and C centres had good occupancy for the movie. And for "Nanbenda", the Tamil film attracted family audience. The comedy element was the biggest factor that worked in favour of this film.
'Komban'
"Komban" is directed by M Muthiah and produced by Studio Green. Lakshmi Menon and Rajkiran are in the key roles. The movie glorifies violence and the story is not fresh. Critics had given mixed review for the movie. Nonetheless, the film turned out to be a successful in its opening weekend.
'Nanbenda'
"Nanbenda" is directed by Jagadish and produced by Udhayanidhi Stalin himself. Nayantara and Santhanam are in the key roles. It has a wafer-thin storyline, but the humour aspect of the movie earned praises, and it also got mixed reviews.
'Sagaptham'
Shanmuga Pandian's "Sagaptham" is directed by Surendran and produced by LK Sudhish. Neha Hinge and Shubra Aiyappa are the female leads in the movie, which got negative reviews from the critics.