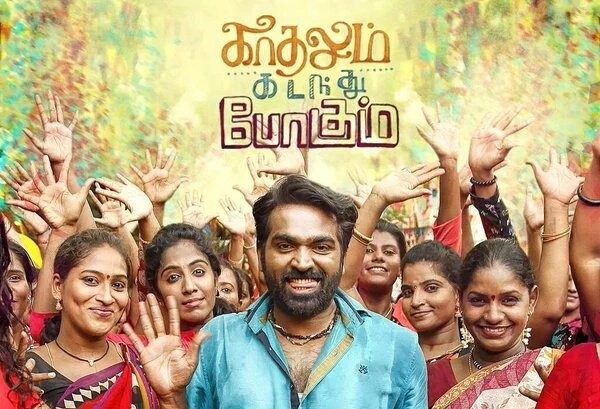 Vijay Sethupathi's "Kadhalum Kadanthu Pogum" continues to dominate the Chennai box office in its second weekend, while new-release "Pugazh" has got a decent opening in the capital city of Tamil Nadu.
As per Behindwoods, "Kadhalum Kadanthu Pogum" has minted Rs 54.03 lakh from 183 shows. The Tamil film earned Rs 1.17 crore in its first weekend and the 10-day collection of the flick stands at Rs 2.53 crore.
The film has managed to retain a lot of prime-time shows and this helped "Kadhalum Kadanthu Pogum" do good business last weekend. The Tamil film is expected to do well due to good word of mouth.
Jai-starrer "Pugazh" opened to mixed reviews and has earned Rs 39.68 lakh from 171 shows in Chennai in three days. The latest film should hold well in the weekdays in order to make some profits at the box office.
Vijay Anthony-starrer "Pichaikaaran" has turned out to be a hit at the Chennai box office. The film has earned Rs 2.22 crore till date. Last weekend, it collected Rs 18.60 lakh from 108 shows.
Vimal and Anjali's "Mapla Singam" has failed to live up to the expectations. After earning Rs 15.21 lakh from 69 shows in its first weekend, it added a little above Rs 12 lakh in the next seven days to take its 10-day collection to Rs 27.28 lakh in Chennai.
Vijay Sethupathi's other movie "Sethupathi" raked in Rs 1.04 lakh from nine shows. The total collection of the film in Chennai stands at Rs 2.13 crore, which has already been been already beaten by the actor's latest movie "Kadhalum Kadanthu Pogum."
[1 lakh = 100,000 | 1 crore = 10 million | 100 crore = 1 billion]