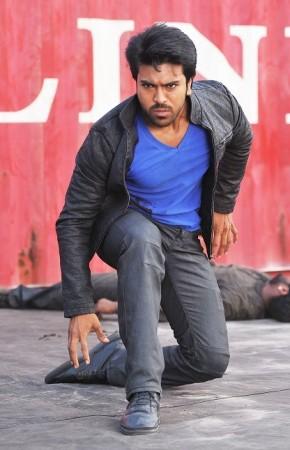 Check out the box office collection report of recently-released Telugu films "Yevadu" and "1 Nenokkadine."
"Yevadu"
Ram Charan's "Yevadu" is continuing its rocking performance at the Andhra Pradesh box office. The film, which released on 12 January, is doing exceptionally well particularly in "B" and "C" centres. It has reportedly earned over ₹20 crore (share) in four days at the Andhra Pradesh box office.
"Yevadu" is doing fantastic business in Ceeded and Nellore areas. The film is likely to create first week record in these places. It has also performed well in Karnataka, despite other big releases including "1 Nenokkadine", "Veeram" and "Jilla." With the release of Kannada film "Ninnidale," the business of other films is likely to be affected. It remains to be seen if "Yevadu" will be able to sustain its momentum at the Karnataka box office.
The Ram Charan starrer is also performing well in overseas markets. On the whole, "Yevadu" is receiving tremendous response, and has emerged as a clear winner in the Sankranti race beating Mahesh Babu's "1 Nenokkadine."
Despite having a delayed release, "Yevadu" has managed to work wonders at the box office. The film is likely to post a grand total at the end of the first week and is expected to continue its successful run even in the second week.
"1 Nenokkadine"
Mahesh Babu's "1 Nenokkadine" got a little respite on Wednesday with the film performing better, thanks to the Sankranti holiday.
The film is estimated to have earned around ₹15 crore share in five days at the Andhra Pradesh box office. However, the Mahesh Babu starrer seems to have gotten better revenues on day 6 (Wednesday). The film witnessed decent collections in "A" centres", which is expected to boost its 6-day collections from AP. However, details about the film's 6-day collections are yet to be made available.
While "1 Nenokkadine" performance in India is not up to expectations, the film's performance at the overseas markets have been good. The psychological thriller flick embarked on a glorious start in the US and continues to perform well. "1 Nenokkadine" has surpassed the $1 million mark at the US box office. "1,011,413 USD is the reported collection of #1Nenokkadine as of yesterday in USA. Mahesh Babu does it again!!," Jeevi, editor and reviewer of idlebrain, tweeted on Wednesday.