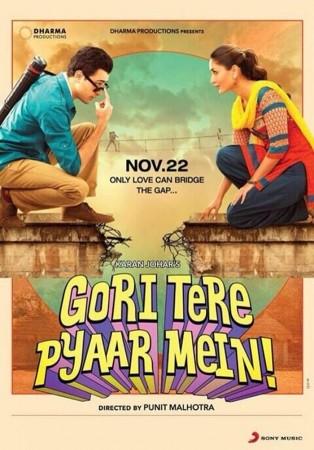 This week's releases "Gori Teri Pyaar Mein" and "Singh Saab The Great" have recorded poor earnings in the first weekend.
Surprisingly, Sunny Deol's rustic action flick "Singh Saab the Great" has surpassed Kareena and Imran's much awaited "Gori Tere yaar Mein by quite a margin.
On Sunday, SSTG netted around ₹5.25 crore as against Saturday's ₹4.25. Hence the first weekend collection of the film stood at ₹ 14. 25 crore as reported by Boxoffice India.
However, entertainment website Koimoi put out SSTG's first weekend earning at ₹16.25 crore, the break up being Friday ₹5.50 crore, Saturday ₹5 crore and Sunday ₹5.75 crore.
The film has amassed its earnings predominantly from North Indian cities given the film's local feel to it.
However, things have been dismal for GTPM as its city appeal has fallen flat with its first weekend collection standing at ₹8.75 crore with ₹2.5 crore Friday, ₹3.0 crore on Saturday and ₹3.25 crore on Sunday, according to Boxoffice India figures.
Even here, Koimoi differs with figures stating that that romantic comedy has earned ₹ 10 Crore in its first weekend with the first three day collections standing at ₹3.25 crore on Friday, ₹3.25 crore on Saturday and ₹3.50 crore on Sunday
Despite the weak streak of SSTG as well as GTPM, the former appears to be a pace ahead raking a good ₹6 crore difference from the latter. However, poor performance of both the films is set to make way for Saif Ali Khan's "Bullet Raja" which will hit screens this Friday.
Also Read: "Gori Tere Pyaar Mein", "Singh Saab The Great" Fail to Impress at Overseas box office