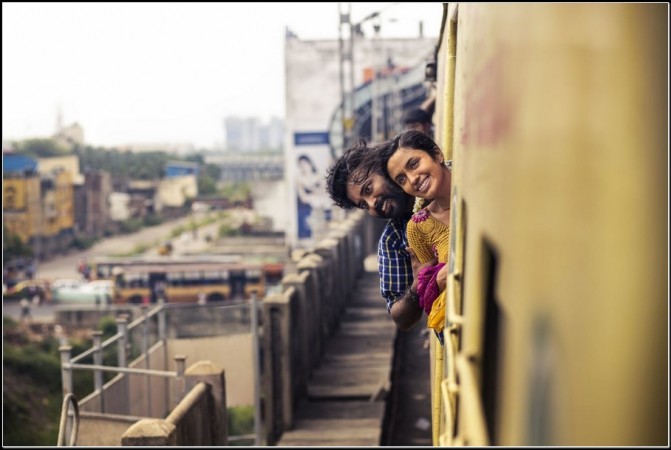 Check out the box office collection report of Tamil films "Cuckoo", "Nimirnthu Nil" and "Thegidi."
Cuckoo
Dinesh-Malavika's "Cuckoo" has opened well in its first weekend at the Tamil Nadu box office.
The film, which deals with the romance between two visually challenged people, received positive reviews from critics.
"Cuckoo" witnessed decent opening during the debut weekend in Tamil Nadu. In the state's capital Chennai, the film witnessed average theatre occupancy of 70 percent and earned ₹64.8 lakh in the opening weekend, according to Behindwoods.
It remains to be seen if the film will be able to sustain its momentum in the coming days as there are several films gearing up for release.
Nimirnthu Nil
Jayam Ravi starrer "Nimirnthu Nil" has managed to hold well in its third week, despite new releases.
The film has done above average business at the Chennai box office and has earned ₹2.58 crore at the end of the third weekend. Although the film has lost some shows due to new films, it still has managed to hold its presence in theatres.
The success of "Nimirnthu Nil" should bring in some relief for Jayam Ravi, whose last film failed to set the cash registers ringing.
Thegidi
Ashok Selvan-Janani Iyer's "Thegidi" has continued to sustain their business at the Tamil Nadu box office.
The murder mystery flick fetched average collections upon its release. However, positive reviews from critics and strong word of mouth has helped the film perform well at the box office.
The film is going rock steady with increased shows and has earned over ₹82 lakh at the end of the fourth weekend in Chennai.
Producers Council's President Keyaar has already announced that "Thegidi" is one of the two films that have turned out to be profitable ventures for all sections this year (so far), the other one being "Goli Soda."
The suspense thriller film successfully completed 25-day theatrical run on 24 March.
With the Ashok Selvan starrer turning out to be a decent fare, fans are now eagerly waiting for the sequel.