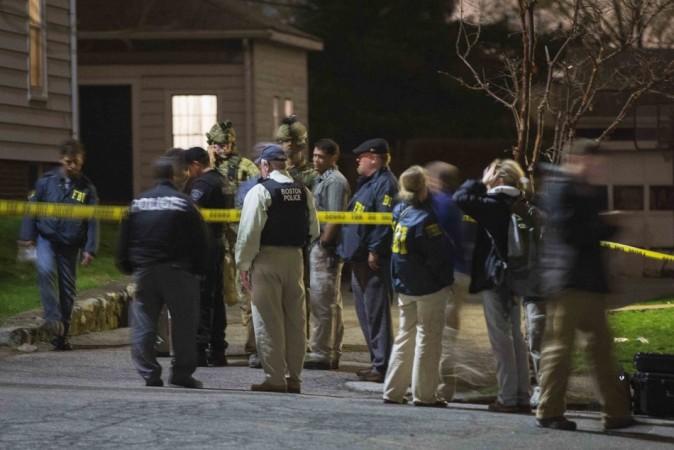 In an unexpected twist to the Boston Marathon Bombing investigation, a federal agent on Saturday said that the lone suspect in the case was unable to talk due to a throat injury the 19-year-old had sustained during his intense shootout with law enforcement officials.
Dzhokar Tsarnaev, who was apprehended by officials on Friday after a day long manhunt, was reported to be in a serious but stable condition in Beth Israel Deaconess Medical Center.
Briefing on the suspect's health condition, Massachusetts Governor Deval Patrick told reporters that Dzhokar was "not yet able to communicate yet," CNN reported.
"I, and I think all of the law enforcement professionals, are hoping for a host of reasons that the suspect survives, because we have a million questions, and those questions need to be answered. There are parts of the investigation, in terms of information and evidence, that still needs to be run to ground," Patrick said.
Reports said that Dzhokar suffered two wounds due to which he lost a lot of blood. It was also said that one of the wounds was found on the nape of his neck which could have been an attempt to commit suicide. No formal statement has been made on the same.
The incapability of the suspect to speak will hinder the proceeding of the investigation. Federal agents were waiting to interrogate him in connection with the devastating bombing that killed three people and left over 170 injured on Monday.
Though no detailed report on the condition of the suspect has been disclosed, an official on the condition of anonymity said that Dzhokar has been "intubated and sedated".
Investigating officials have not reported whether the teen suspect has been booked under any charges yet. However, a Justice Department official whose identity told CNN that the suspect might be slapped with federal terrorism charges and state murder charges.
Earlier, it was reported that the federal agents, citing public safety exception, said that Dzhokar will not be read his Miranda rights.
Dzhokar Tsarnaev and his 26-year-old brother Tamerlan Tsarnaev, who died after being grievously wounded in a gun fight with police enforcements on Thursday, are said to be the only suspects in connection with Boston marathon bombing.
"From what I know right now, these two acted together and alone," Watertown Police Chief Edward Deveau said on Saturday. "I think we have to be ever vigilant, and we're learning as we go along, but as far as this little cell -- this little group -- I think we got our guys," said the official.