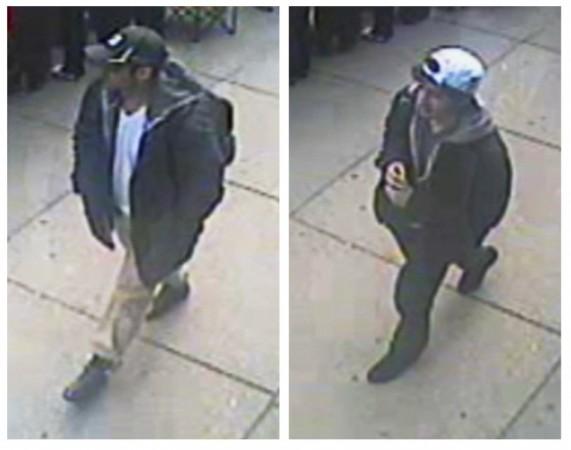 Update:Boston Marathon Bombing: Indian-Origin Sunil Tripathi Not a Suspect
Boston police on Friday revealed the names of two suspects in the Boston Marathon bombing, one of whom is an Indian origin person, Sunil Tripathi, reported CBS-affiliated television station WFSB.
The other suspect named in the case is Mike Mulugeta. On Friday morning, it was reported that police arrested one of them.
The two men were narrowed down as suspects after camera surveillance showed them carrying suspicious-looking backpacks believed to contain the explosives.
[PHOTOS OF BOSTON MARATHON BOMBING
Recent reports said that one of them, possibly Tripathi, died in a police shootout, while the other is on the run.
Tripathi, a 22-year-old student from Brown University, had gone missing since 16 March. Police authorities and his family had been desperately searching for him. His family had even opened up a Facebook account called "Help Us Find Sunil Tripathi".
According to Daily Mail, the family had taken down the page on Friday morning.
Twenty-two year-old Tripathy, aka "Sunny", who was raised in Bryn Mawr, Pennsylvania, had reportedly taken some time off from university. He was living in an apartment in Providence with his classmates.
After he was reported missing, Tripathy's brother Ravi and sister Sangeeta, had been making all efforts to trace him down.
"We've just been literally walking every road we saw him walk. Walking in every nook and cranny, talking to every local business, and really trying to move forward," Sangeeta said.
"Everyone's racking their brains to see if they can come up with places that he might be or where he might have gone," Ravi said.
Ravi describes his missing brother as a quiet person, saying, "He found really simple things made him very happy... He was a musician and listened to classical music."
Though reports are doing the rounds that Tripathi is among the key suspects, no formal announcement has been made by the officials.
Police are also yet to confirm if the suspect killed in the shootout was Tripathi.