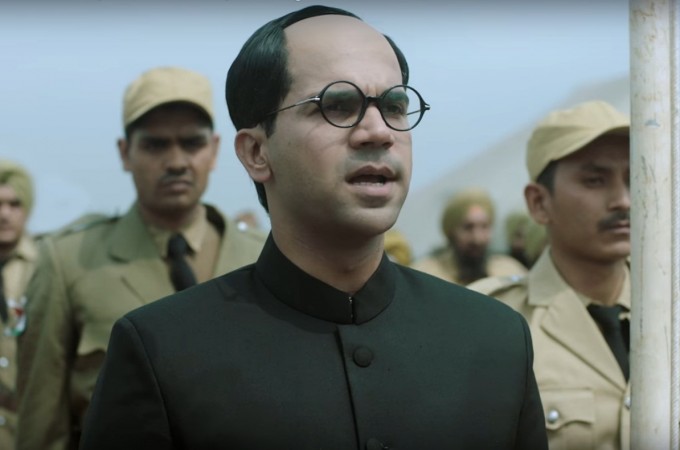 It seems young Bollywood actor Rajkummar Rao is increasingly becoming the one whom any director could safely bank on, irrespective of the roles on offer. He has won hearts and minds by essaying challenging roles with elan.
One of the most underrated actors in Bollywood, Rao has time and again proved his mettle onscreen in content-driven films like CityLights, Trapped, Bareily Ki Barfi and Newton. And now the actor has stepped into the shoes of Indian freedom fighter Subhash Chandra Bose in ALTBalaji's upcoming web series Bose Dead/Alive.
And going by the trailer, which has just landed online, there is no harm in saying that Rajkummar has taken his performance a notch higher and looks brilliant as the iconic freedom fighter. He completely owns the trailer which begins with Bose's first meeting with Nazi leader Adolf Hitler.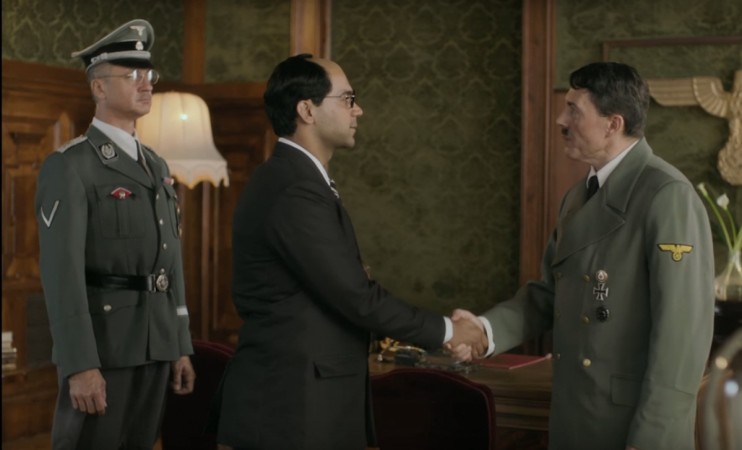 The trailer is filled with gripping sequences from the life of Bose right from his college days to becoming an Indian politician during the British Era to setting up the Indian National Army to fight for freedom. It also gives a glimpse into his mastery in disguise and his the mystery over his death. Rajkummar's arsenal has been loaded with strong one-liners that are enough to keep you hooked to your computer screens.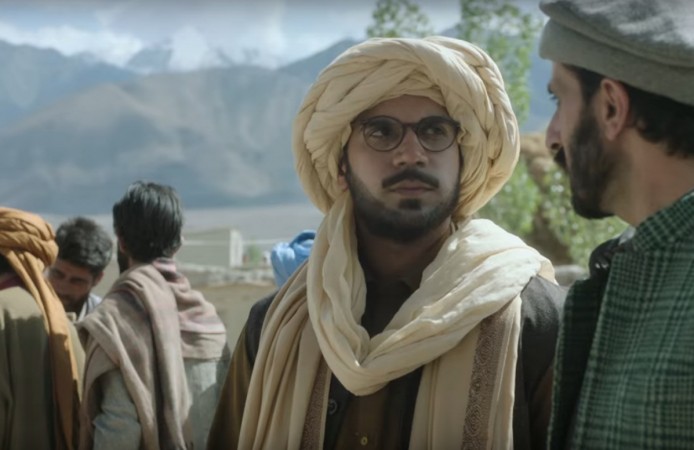 You also a get a glimpse of Rajkummar Rao's real life girlfriend Patralekhaa who has earlier worked with him in Hansal Mehta's gripping tale of a struggling couple in the city of Mumbai in CityLights in 2014. Her short but sweet appearance is unmissable.
The whole setup where the scenes have been shot and the costumes adds to the beauty of a promising screenplay. Every important event is being backed by dramatic background scrore offering you a larger than life cinematic experience.
Overall, Rajkummar Rao shines bright in his portrayal of Bose, adding another feather to his cap.
For the unanointed, Rajkummar Rao has undergone drastic body transformation for essaying his role and has gained 11 kgs by eating ten times of what his diet. Earlier, he had starved himself to look for his part in Trapped while in Bareily Ki Barfi, the actor was seen in a buffed up avatar.
Bose Dead/Alive is all set to release on November 20 this year.
Watch the trailer here: