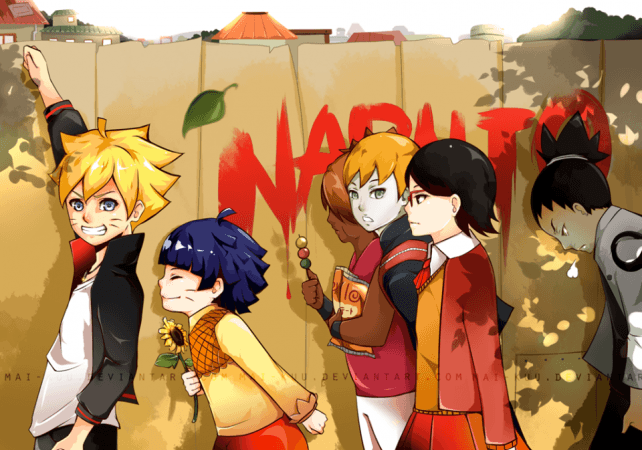 After the success of "The Last: Naruto the Movie", Masashi Kishimoto and team are planning to release the next film of the series in August 2015.
The eleventh Naruto movie, titled "Boruto: Naruto The Movie", will be a spin-off of Japanese blockbuster and will revolve around the next generation of ninjas.
Apart from telling the story of Sasuke and Sakura, and their daughter Sarada, the Japanese animated film will reportedly focus on Naruto and Hinata's son, Buruto, who is also known as "Bolt".
Boruto will be the prince of Hyuga clan and the seventh Hokage of the Hidden Leaf in the upcoming movie, according to Kpopstarz.
With just few months left for the release of the next ninja film, Kishimoto is working on some new fighting skills for Bolt.
"Boruto: Naruto The Movie", which was initially titled "Naruto: The New Era Project", might also include Orochimaru as the most powerful enemy of the new ninja.
Meanwhile, several speculations are doing the rounds about a fighting sequence between Naruto and Orochimaru in the animated film.
There are also rumours about a romantic version of Buruto and Sarada in the next sequel of "The Last: Naruto the Movie".
However, there is no official confirmation on it as the makers have not revealed much details about the film.
While Japanese movie admirers wait for the new Naruto movie, ninja fans in the US can mark the calendars to watch "The Last: Naruto the Movie", which is set to hit the theatres on 20 February.