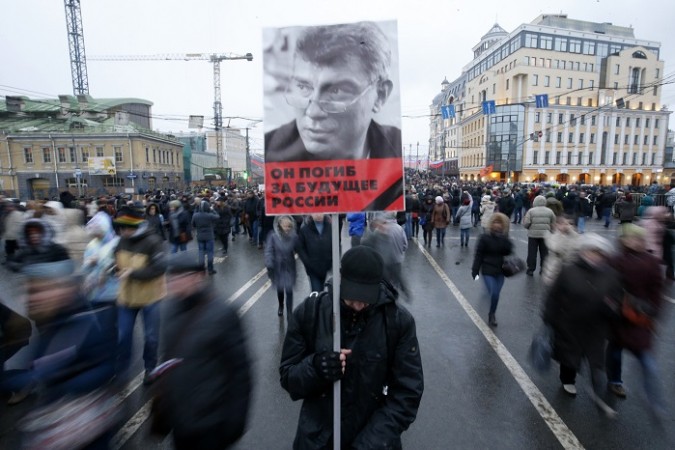 In a new twist, a daughter of slain Russian opposition leader Boris Nemtsov has held Russian President Vladimir Putin responsible for her father's death because he was Putin's staunch critic.
"He was the most prominent critic of Putin. He was the most powerful leader of the opposition of Russia. After his death the opposition is beheaded and everybody is frightened," Zhanna Nemtsova told the BBC.
"Now we do not have any other figure so powerful... with so much expertise and experience to confront the officials," the 30-year-old said.
Recalling that she was unable to come to terms with his father's death on 27 February, Nemtsova said, "I couldn't believe it, I still can't believe it."
"They have killed my father, I cannot keep silent," she added.
Nemtsov was reportedly shot four times from a passing car as he was walking by a bridge located just outside the Kremlin. He was with his Ukrainian girlfriend when an unidentified assailant from the car shot him dead from almost point blank range.
Nemtsova, who is a stock market analyst and an anchor with a business news channel in Moscow, said Russia was "not rested in an independent investigation", given that investigators did not get in touch after her father's death.
The assasination of Nemtsov has sparked a debate over whether the Russian government is involved in the killing, especially because the 55-year-old was a staunch critic of the government and had said in a recent interview that he feared Putin would get him killed as he is opposed to the war in Ukraine.
Putin has himself, however, condemned the murder offering his condolences and also promising to investigate the matter.