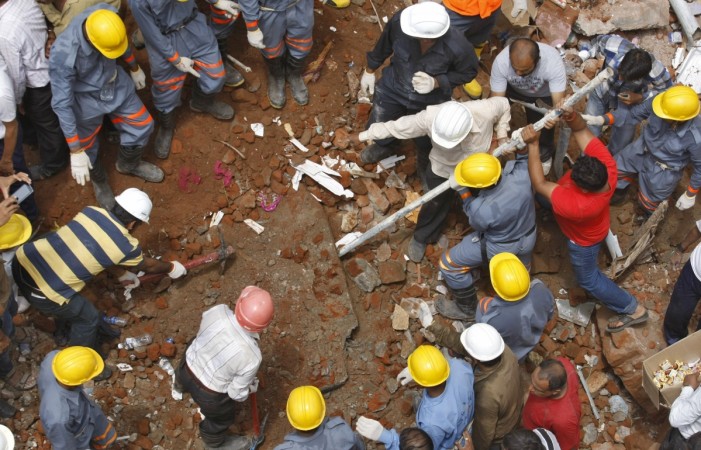 It's a heart wrenching situation for Hanumappa Hatti, whose six-year-old son Timmanna fell into a borewell in his sugarcane field in Sulikeri village of Bagalkot in Karnataka three days ago.
Authorities have been striving to retrieve the kid since last Sunday by digging deep trenches parallel to the borewell.
Amid the attempts, the helpless farmer who seems to have lost all hopes of his son's survival, has asked the authorities to stop the rescue operations.
"I know my son has died already and he will not come back. Therefore, I request the government with folded hands to stop the digging operation which is destroying my sugarcane field. My field is the only source of income for my family for which I have taken a ₹12-lakh loan," The Hindu quoted Hatti.
The devastated father believes he will never see the face of his son again. However, the government has not stopped the rescue work and efforts are still going on to save the child.
Chief Minister Siddaramaiah, who visited the site, said that officials at the rescue site should only take a decision regarding the matter.
Even the legal experts in the state have declined to consider Hatti's request to stop the rescue work to save his son.
N Santosh Hegde, former Lokayukta and retired High Court Judge, said that the government cannot stop the rescue work, as it would kill a life. "If the boy dies, it is considered as unnatural death, therefore, at least to ascertain the cause of death by performing autopsy, the government must continue the rescue operation," he added.
The Karnataka government has ordered a survey to identify open borewells in the state. The survey report is awaited within 15 days, said the State Rural Development and Panchayat Raj Minister H K Patil.
Alarmed over the borewell tragedies, Congress president Sonia Gandhi had written to the National Commission of Children in July 2012 to ensure that every uncovered and abandoned borewell and pit be covered, as per the Supreme Court's directions.