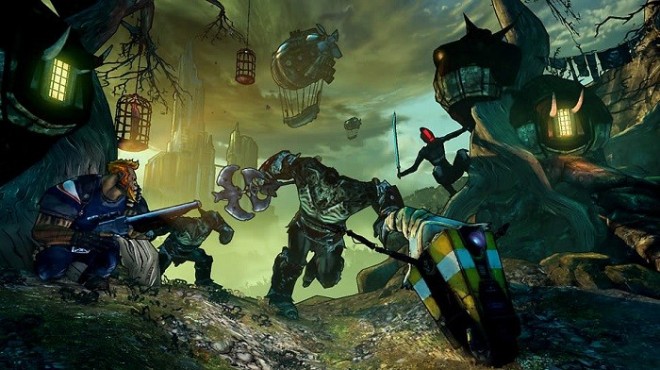 Gearbox Software's role-playing FPS video game, Borderlands 2 Game of the Year Edition is now available in India.
This was announced by E-Xpress Software for on PlayStation 3 and PC. The PlayStation 3 costs ₹1499, while the PC version costs ₹499,GamingBolt reported.
Borderlands 2 Game of the Year Edition contains:
Original game
Captain Scarlett and her Pirate's Booty
Mr Torgue's Campaign of Carnage
Sir Hammerlock's Big Game Hunt
Tiny Tina's Assault on Dragon Keep
Creature Slaughter Dome DLC
Access to Premium Club content that includes Gaige the Mechromancer and Krieg the Psycho along with the Golden Key, Gearbox Gun Pack, Vault Hunter's Relic, Ultimate Vault Hunter Upgrade Pack 1 and Collector's Edition Heads and Skins.
Meanwhile, Borderlands 2's $100,000 Loot Hunt sweepstakes, which is an in-game event will be starting from Oct 11 as was reported earlier. Players can take part in the Loot Hunt and can have the chance of winning prizes valued at $100,000. The chance to win will be until Nov 7 with Daily Targets set by the studio (in-game) for people who log in to Borderlands2LootHunt.com with their SHiFT account.
Prizes being offered are $50,000 cash grand prize, weekly prizes include $5,000 to $20,000 cash, PlayStation Vita accompanied with Borderlands 2, exclusive Borderlands 2 headsets, Nvidia Shield, Nvidia GeForce GTX 660 Ti GFX cards, Borderlands 2 Game of the Year Edition Strategy Guides and lifetime supplies for all 2K Game Titles via Steam.
Borderlands 2 was released in September 2012 for PC, Mac, PlayStation 3 and Xbox 360.