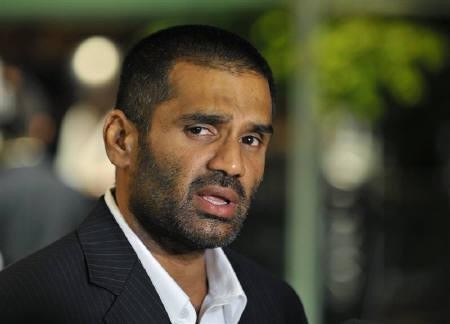 JP Dutta, director of 1997 blockbuster film "Border", is set to make a sequel which is tentatively titled "Border 2".
Dutta has roped in Suniel Shetty and Sunny Deol, who played lead roles in "Border", but Akshaye Khanna will not be a part of the project.
"I thought of casting Akshaye but I realised that I wouldn't have a role which would justify his talent," Dutta told Times of India. "For reasons best known to him, he has been on a self-imposed exile."
Based on the India-Pakistan war of 1971, "Border" was one of the biggest hits of 1997. Apart from Sunny, Suniel and Akshaye, the film also starred Jackie Shroff, Tabu, Pooja Bhatt, Puneet Issar, Kulbhushan Kharbanda, Raakhee and Sharbani Mukherjee.
Dutta revealed that he is in talks with a couple of other actors who were featured in "Border" and may sign them for the second installment.
Taking about Suniel Shetty, the director said, "I can't think of making a film without Suniel. We share a great comfort level."
When asked about why he decided to make the sequel to the movie after a gap of 16 years, Dutta said, "I felt like making another war film. I was going through the history of armed forces and the Battle of Shakargarh Bulge caught my imagination. I felt it was a story that needed to be told on celluloid."
Dutta is confident that "Border 2" will be a huge success but said the duration of the film will not be like his 2003 release which went on for four hours. "My last war film, LOC Kargil (2003) registered 97 per cent collections in the first week, despite being four hours long. But yes, I must say that I will keep the length of Border 2 shorter," he said.
Dutta also said that he had to go through a lot of trouble to get permission from officials to shoot in certain locations. "It took me a long time to get the required permission to shoot in the areas I wanted to. I was told by government officials that there were technical issues. Permissions weren't so difficult when I made Border."