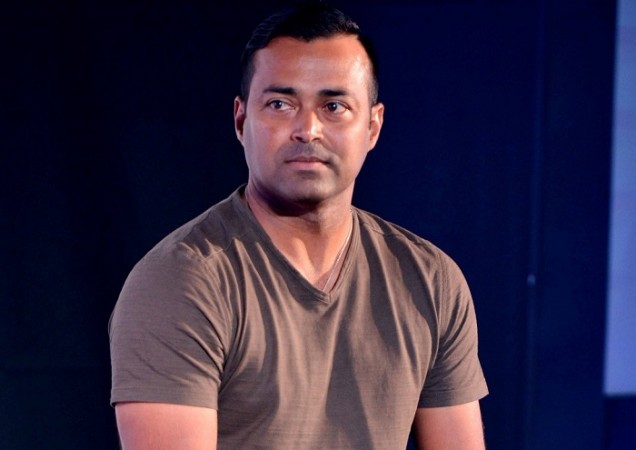 When the Indian players seemed to be having fun, high-fiving each other and cracking a few jokes during a training session in Chandigarh ahead of their Davis Cup match against South Korea, there was almost a surreal feeling, as if it was a show being put on for the audience. While most of the players in the team might enjoy a good relationship with each other, the same cannot be said of Rohan Bopanna and Leander Paes, the two veterans of this India side.
Having qualified for the Rio Olympics 2016 on his doubles ranking, Bopanna had the option of giving his choice of partner for the men's doubles event at the Games, and despite Paes being the obvious option, from a purely tennis point of view, Bopanna decided to snub the 43-year-old and instead went with the inexperienced Saketh Myneni.
The AITA ignored Bopanna's preferred choice and paired Paes up with the big-serving Indian for the Olympics, which prompted Bopanna to put out a long statement, stating the reasons behind his decision to snub Paes as a doubles partner.
Now, left with no choice but to go ahead and play with each other, Bopanna and Paes seemed to have found a way to co-exist, for the next 40 days, at least.
"You saw us (Paes and Bopanna). You must have got some pictures clicked of us laughing, joking, high-fiving each other," Paes told reporters after the practice session. "You know we share a chilled and relaxed relationship. It's fun."
While Bopanna might not have been ecstatic at being paired with Paes for the Olympics, the latter has no doubt that it was the right decision, insisting the two are the best doubles team in India.
"When it comes to playing for the country, we put our best team forward... our best foot forward," Paes added. "Without a shadow of a doubt we are the best team out there.
"I think Rohan has lots of respect for me. I have tremendous respect for him and we play well together. So lot of this (issue between the two players) is played up."
One of the reasons given by Bopanna for not picking Paes for the Olympics was that he doesn't think the two complement each other. While that might be up for debate, the only thing that India can hope is that the two players come together, not just for the Davis Cup tie against South Korea at the weekend, but, more importantly, in Rio.
A former player could play a big part in helping Paes and Bopanna find the right path together.
"Rohan and I are going to get a few days of practice in Rio before the Olympics," Paes said, before adding he expects Zeeshan Ali to bring the team together. "We are going to chat about it.
"The best part of all this will be that my first Davis Cup partner Zeeshan will be my coach in Rio. Now to go together at the Olympics will be really exciting. I am sure Zeeshan will pull me and Rohan together for practices, training, keep ourselves in good spirits."