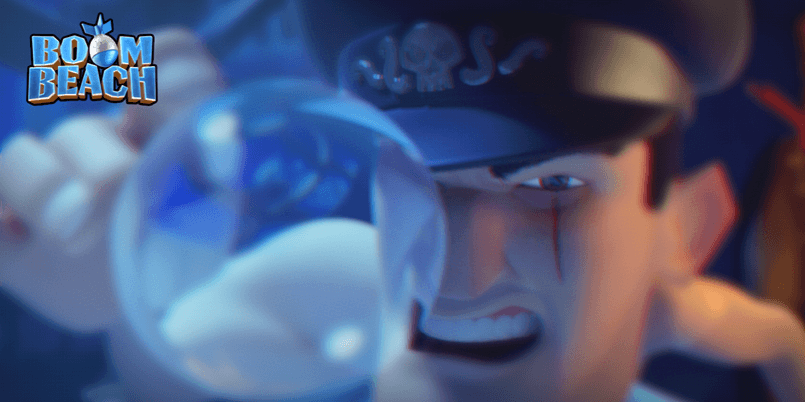 Boom Beach is another of Supercell's strategy mobile video game, apart from Clash of Clans. The developer recently released a new update title, 'The Temple of Doom Cannons', for the game.
The new update brings new events, features, improvements to the game.
New events include new enemy Colonel Gearheart, Hammerman, and daily events. New features include a new prototype weapons lab, ability on gunboat, new challenging operations, and sea and land turtles.
Improvements to the game comprise player name changes, confirmation of retreat, watching attack replays and more.
Boom Beach was released on 26 March, 2014, for iOS and Android platforms.
Below are the full patch notes of the new update for Boom Beach (Supercell Forum):
EVENTS
A new enemy approaches: Colonel Gearheart! Tear down her War Factories in the hunt for prototype modules
Hammerman attacks YOU...
Events are now daily!
Daily events start at 6am and end at 3am the following day (21h duration)
VP reward boat comes at 6am now, when the day's event starts
NEW STUFF
Prototype Weapons Lab (unlocks at HQ 15)
Assemble experimental and unstable prototype defences
Distract and destroy with a new Gunboat ability: Critters (unlocks at HQ 19)
Two new super-challenging operations
Sea and land turtles
IMPROVEMENTS
One-time only player name change (Settings > Accounts > Change Name)
Watch your attack replays from the revamped Activity Log
Retreat confirmation
Re-arrange your base more easily by swapping building positions
Drag and drop Landing Crafts to switch their order
Check out your Task Force's operation stats
Leave a friendly note when kicking someone from your Task Force
Even better AI pathfinding
Arabic language support
Lots of new graphics
Tons of bug fixes
CHANGES
Ice Statue boost duration reduced to 8h from 10h
Flamethrower and Scorcher burn damage increases from +damage statues
VP reward boat comes at 6am now, when the day's event starts
Reduced camera shake from the Grenadier's explosions
Fixed and Known Issues in Boom Beach
Supercell also released a list of issues in Boom Beach that have been fixed and known following the release of the new update.
Here are the fixed issues:
Swapping mines with buildings sometimes caused a crash
Spectating sometimes went out of sync and froze
Online protection timeout notification appearing at the wrong time
Here are the known issues:
Medics not healing under smoke screen
Weapon Lab crash for Russian players
Warriors clumping up at the HQ
Issues with Task Force stats
Landing Craft swap not shown in Scout Mode
Critter stats not visible
Small glitch with Flare on Dock
Gearheart's War Factory - Damage Amplifier Issue