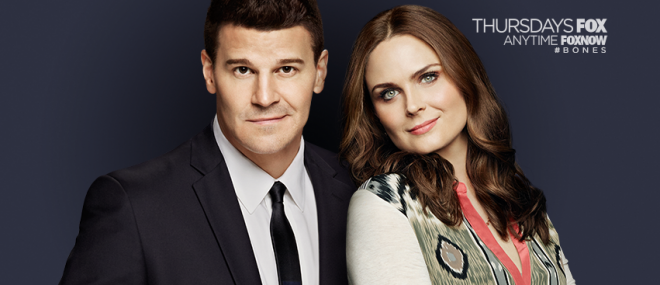 The Season 11 finale of "Bones" saw Booth and Brennan hunting down The Puppeteer and it was revealed that Zack could be the murderer. He had somehow escaped the psych ward and kidnapped Brennan, but is he really the one Booth and Brennan were looking for?
Taking to TVLine after the finale aired, executive producer Jonathan Collier did not confirm if Zack was indeed The Puppeteer, or if he was somehow connected to the serial killer. But Collier revealed that viewers will see more of the character in the upcoming season. Season 12 will explore more of how Zack has changed since viewers last saw him in Season 3.
"He's as brilliant, as interesting, as complex as ever – if not more so," Collier said. "I feel like they were just starting to scratch the surface of a new aspect of his character when he first left the series [in Season 3], and this is our chance to dig into that."
Collier also revealed that Zack's return is going to affect Booth and Brennan's relationship, as they will have very different views on how he should be handled. "They're going to have very different views — and it's not necessarily what you are expecting — of Zack's culpability and how much you can blame him, how one would judge him, and how one would forgive him," said Collier.
The Season 12 premiere will be directed by Emily Deschanel and it will begin production on Monday. The upcoming season will be the last for "Bones" and it will just be 12-episodes long, instead of its usual 22 episodes. Speaking at the "Bones" panel at San Diego Comic-Con, executive producer Michael Peterson revealed that there will be a couple of deaths before the show ends.
It's "no one at this table," Peterson said of the show's core cast in attendance, which included David Boreanaz, Tamara Taylor and John Boyd besides Deschanel. "But there are two other people from past seasons who will die in this final season."