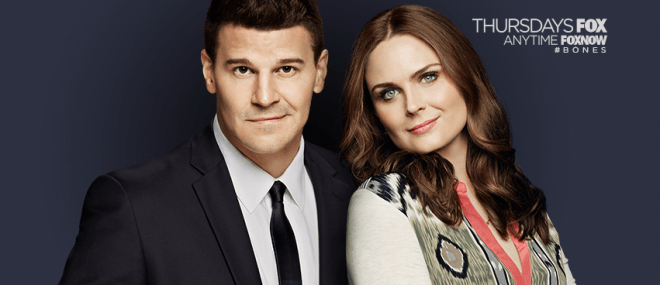 Hodgins may be able to walk again before "Bones" winds up sometime next year. The penultimate episode of Season 11 of the crime drama saw Hodgins' legs spasming without his knowledge, and this has once again started the conversation of whether the scientist would be able to walk again.
While hopes are high, executive producer John Collier does not want fans to be overly optimistic. In a chat with Zap2It, Collier revealed that Hodgins' paralysis is going to an ongoing plot in Season 12. "There's going to be some excitement, some resolution — it's going to be a difficult and rewarding and gratifying journey," Collier said.
Shortly after the paralysis storyline was introduced, executive producer Michael Peterson had warned fans to be prepared for an emotional journey with Hodgins as he prepared to accept his disability. At the time, Peterson had said that acceptance was more important than cure.
"Some people hope for a cure. Some people will hope for acceptance," Peterson told TVGuide. "I'm a bit like Booth [David Boreanaz]. I'm a good churchgoer and often you try not to pray for the thing is that you want. It's to pray that you can get through the journey, that you can accept the things that you can't alter. More important than actually a cure is acceptance."
Meanwhile, the Season 11 finale will see the team continuing their hunt for The Puppeteer, and spoilers reveal that someone's life may hang in the balance before the episode winds down.
"Bones" airs Thursdays at 8 p.m. EDT on FOX.
The finale is titled "The Nightmare in the Nightmare" and the synopsis reads:
In the Season 11 finale, the search for the Puppeteer, a serial killer who turns his victims into marionettes, continues, but Brennan can't shake her guilt of failing to catch the perpetrator due to her brief period of retirement.