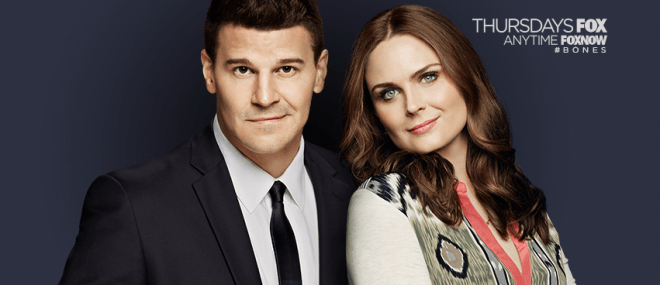 Hodgins' paralysis has put a strain on his relationship with Angela, and the couple will continue to work on their rocky relationship in the upcoming episode of "Bones" titled "The Fight in the Fixer." The couple has constantly been at loggerheads in the past few episodes, but in this Thursday's instalment viewers will see Hodgins return to his playful self.
The promo video for the episode shows Brennan wondering how to proceed with their new case, which has the body of their victim frozen after being dumped in the Potomac. Hodgins save the day by developing a technique to melt away the ice without causing any harm to the body. The promo also shows him smiling as he demonstrates the technique to Brennan.
Previewing what's in store for Angela and Hodgins, "Bones" executive producer Michael Peterson earlier said that fans should be worried about the couple. "I would be worried," Peterson told TVGuide. "There is a limit to how much someone can take. We've got this wonderful car that we get to drive in and you want to get it on the turns, but you don't want to flip and crash. We certainly want to take everything to the limits, but the audience is in good hands."
Elsewhere in the episode, viewers will see Aubrey receiving some information about the whereabouts of his father.
The official synopsis for "The Fight in the Fixer," according to Wikia, reads:
The team investigates the body of a private investigator who was found frozen in ice, after being dumped in the Potomac. The victim, a man with many enemies, was a "fixer" who made sure his clients' problems got "resolved." Meanwhile, Aubrey is shocked to find information tied to his father's whereabouts, Angela and Hodgins continue to work on their rocky relationship, Brennan and Booth get Christine's first report card and criminal behaviorist Karen Delfs (guest star Sara Rue) asks Aubrey out on a date.
"Bones" airs Thursdays on Fox.