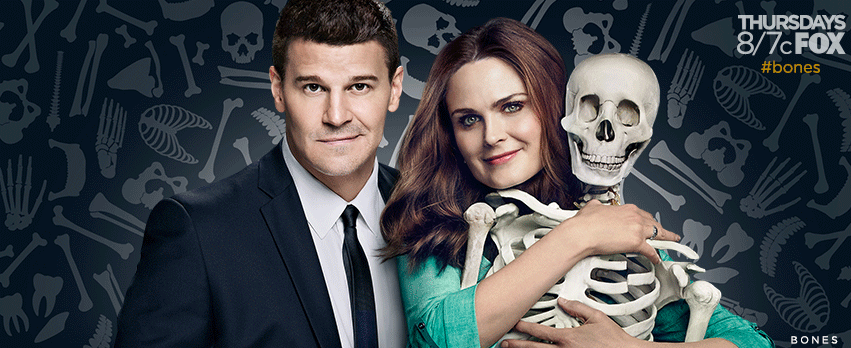 "Bones" returns for a new season on 1 October with the episode "The Loyalty in the Lie", and the episode will set in motion the events that will prompt Booth and Brennan to return to the Jeffersonian.
Click here to watch the episode online. The premiere episode can also be watched online on FoxNow.
The last we saw of the forensic anthropologist and her FBI-agent husband, the couple was saying goodbye to their friends and leaving Washington D.C. to make a fresh start in life. However, something unexpected will bring the duo and their family back to the fold.
According to the official synopsis of "The Loyalty in the Lie", season 11 will pick up six months after the events of season 10 finale. "Brennan becomes interested in a case to which she has personal ties; an FBI investigation begins when Booth goes missing," the synopsis reads.
A teaser video for the upcoming episode shows Brennan talking to FBI special agent Grace Miller about Booth's disappearance. She says the last time she saw her husband was in the morning when he left for work. But Miller has her suspicions and Brennan's meeting with her becomes tense when the FBI agent questions her about Booth's emotional state.
"You are asking strictly emotional questions. It is well documented that emotions are not my area of expertise," she says in the video. "My conclusion is that you were deliberately attempting to make me feel uncomfortable in order to extract something you think I am hiding. If that is the case, I no longer choose to participate in this discussion."
Miller has certain doubts regarding Booth's disappearance, and in another clip she can be seen telling Aubrey that Booth is a suspect in a murder case.
"Booth isn't a suspect," Aubrey interrupts Miller. "All we know is he disappeared. Let's not make it out to be more than that. ... If you're gonna come in here and make absurd accusations, then we don't need you."
"Bones" season 11 will be premiered on Fox at 8 pm ET.