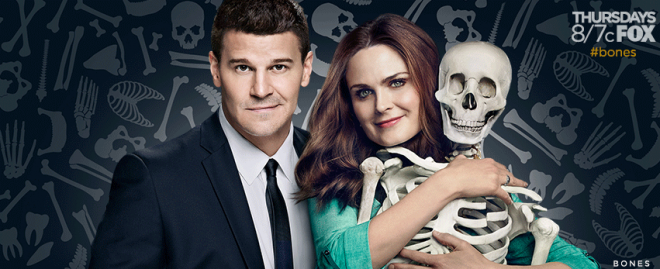 The upcoming season of "Bones," which will be premiered in October, will see Booth and Brennan starting a new life away from the Jeffersonian.
However, they won't be away for long, as a new murder will force them to come back, and adjust with the new dynamics at the Jeffersonian, as a lot has changed since the six months Booth and Brennan have been away.
Showrunner Stephen Nathan told The Hollywood Reporter in an earlier interview that things at the lab has changed a lot and people have adjusted to life without them. A new social order has been put in place, which will be disrupted when Booth and Brennan return.
"Time doesn't stop. You can't go back and pick up where you left off. You can only pick up from where you are at any given moment. That's going to have a lot of great conflict and a lot of surprises for the characters and the audience," Nathan said.
However, it is not immediately known if the duo will return in the first episode of the season, which will be aired on 1 October.
The official synopsis of the season states that season 11 will pick up six months post the events of the season 10 finale that saw Booth and Brennan saying goodbye to their colleagues for a fresh start. Although they would have settled into a "blissful death-free existence," a new murder will bring them back to "investigate with their former colleagues at the Jeffersonian and FBI."
As for what else fans can expect in the new season, Nathan said they were not done exploring Hodgins' brother Jeffery's storyline.
"We were dying to see his brother [in Season 10], but there was an availability issue with the actor (Jonno Roberts)," the showrunner told TVLine. "But we will definitely see him again. It's a wonderful storyline, one that we definitely want to go back and explore much more."