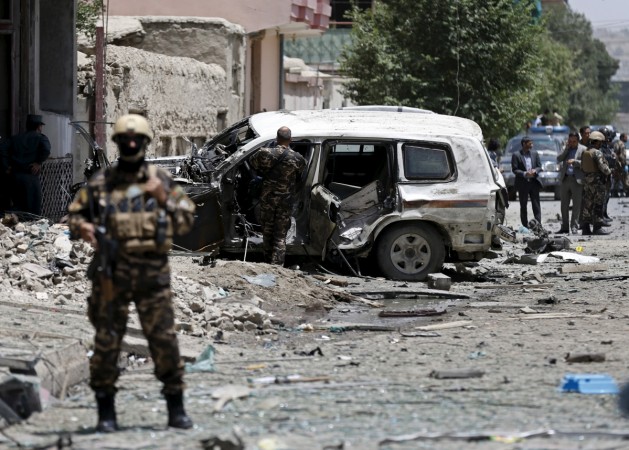 Update: 10.43 a.m. IST -- A police was quoted as saying by Khaama Press that a bomb planted in a bus carrying Ministry of Education workers detonated in the Bagrami area of Kabul, Afghanistan. One person was killed and six were wounded the official added.
No organisation has claimed the responsibility for the attack.
Original Story -- A day after two strong explosions rocked Afghanistan's capital, another blast reportedly took place Monday in Kabul, killing one and injuring seven, the police said.
An Improvised Explosive Device (IED) blew up near a government vehicle injuring four officials of the education ministry, Pajhwok Afghan News reported.
The blast took place in the Bagrami area of Kabul, according to Khaama Press.
Two explosions were heard Saturday in Kabul after US Secretary of State John Kerry left the country following an unannounced visit to Afghanistan. He had called for restarting peace talks between the Taliban and the government, Radio Free Europe/Radio Liberty reported. No casualties were reported, no organisation claimed responsibility either.
This is a developing story.