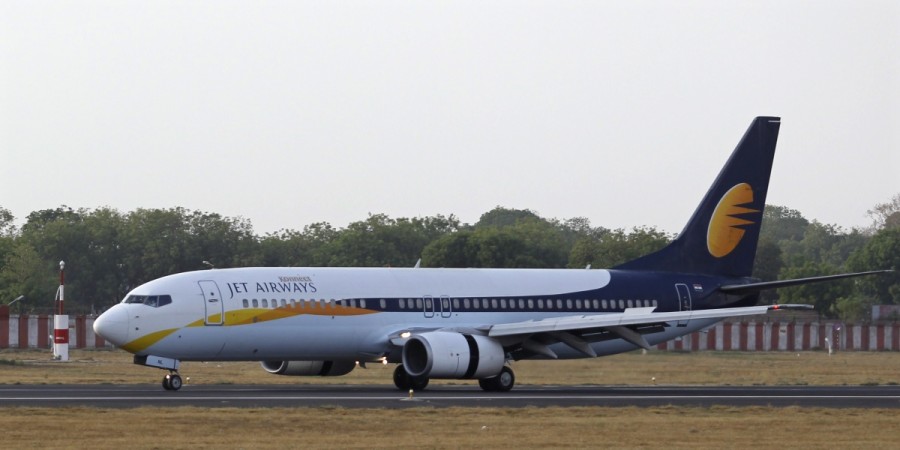 UPDATE: 10:23 a.m. — The bomb scare on a Mumbai-bound Jet Airways flight in Ahmedabad was a hoax as the airlines did not find anything suspicious on the plane. The aircraft got clearance from the security agencies and was ready for departure.
"Jet Airways flight S2 4738 from Ahmedabad to Mumbai received a security alert at Ahmedabad airport. The aircraft was thoroughly inspected by the security agencies and the flight with 125 guests and 6 crew has now been cleared for departure," the airlines said in a statement.
Jet Airways Statement: pic.twitter.com/gpbvEqr3x7

— Jet Airways (@jetairways) April 20, 2016
Original Story —
Passengers were reportedly deboarded from a Mumbai-bound Jet Airways flight at Ahmedabad airport on Wednesday after authorities received a call, warning them of a bomb being on the plane.
The flight was parked in an isolated area and a bomb squad was called in to conduct a search on the plane, Asian News International reported.
Jet Airways had to ground some of its flights last month after receiving bomb threats, which later turned out to be hoaxes.
The airlines received bomb threats for six flights — Mumbai-Dehradun flight and five others from New Delhi, including Delhi-Chennai, Delhi-Chandigarh, Delhi-Dehradun, Delhi-Gorakhpur flights.
Ahmedabad: Bomb scare on Jet Airways Ahmedabad-Mumbai flight. Flight taken to an isolated area. Passengers deplaned. Bomb squad on the spot.

— ANI (@ANI_news) April 20, 2016
This is a developing story.