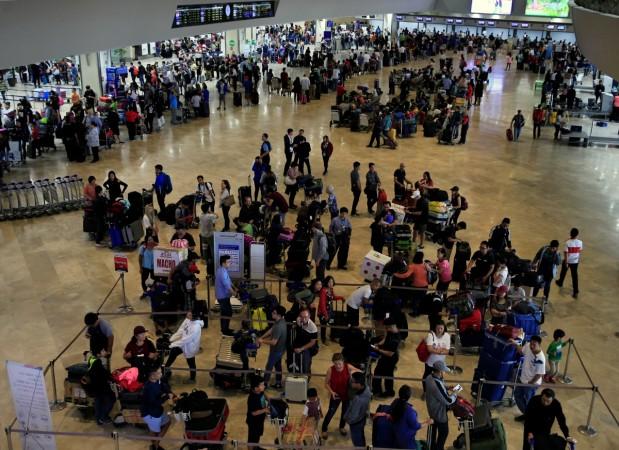 A 65-year-old woman traveling from Mumbai to Brisbane caused major chaos at Brisbane airport in Australia Wednesday, April 4. An innocent mistake by Venkata Lakshmi, the passenger, led to a bomb scare as she had written her luggage tag that read 'Bomb to Brisbane.'
A female co-passenger, who spotted the bag, said, "it was with a whole bunch of bags and I just saw the word 'bomb'. I didn't know what to make of it, to be honest, I thought it may have been a joke," Yahoo News reported.
As soon as she read the label on the luggage, she alerted the police who soon cordoned off the area. Australian federal police reached the spot and interrogated Lakshmi and examined the bag.
"An area near a baggage carousel was cordoned off and the item was examined in accordance with routine protocols and was not deemed to be suspicious," a police spokesperson told Yahoo News.
The police interrogated Lakshmi and asked her to open the bag at the baggage counter. Upon asking, Lakshmi clarified that the word 'bomb' in the luggage tag was short for Bombay.
She had written Bombay, which is indeed the old name of Mumbai. Lakshmi had written the word 'Bomb' as there was limited space. However, she had written the word 'Mumbai' underneath the word. After inspecting the bag thoroughly, the federal police eventually let her go.
Her daughter Devi Jothiraj, who lives in Australia, claimed that her mother did not have a strong command over English and was anxious on her flight to Brisbane.
"She wanted to write the airport she departed from and her destination on her bag. It's understandable with the extra security for the Commonwealth Games. Because she is elderly they probably believed her," Jothiraj told the news agency.
Lakshmi reportedly told her daughter that the bag, however, did not raise any eyebrows at the Mumbai airport.