The hot news of the day from Bollywood is that Deepika Padukone is to re-unite with her ex-flame... no, not entrepreneur Siddharth Mallya... but model Nihar Pandya.
The other interesting piece of news is that Imran Khan is in the U.S., to promote his forthcoming film "Ek Main Aur Ekk Tu".
Here are other headline grabbing stories from Bollywood...
Deepika Re-Unites with Ex-Lover?
The rumor around the industry is that Deepika Padukone is all set to re-unite with ex-lover and model, Nihar Pandya. The two were in a relationship during their modelling days and even lived together for a while before Deepika's Bollywood career took off (with "Om Shanti Om" in 2007), reports The Times of India.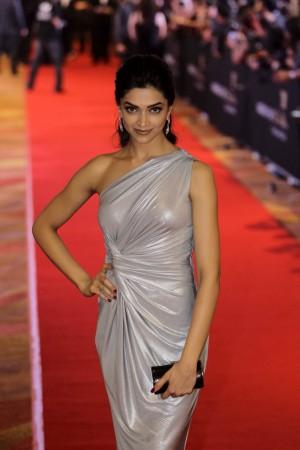 Bollywood Prays for Yuvraj Singh
After Indian cricket ace Yuvraj Singh had left for the U.S. to undergo treatment for a cancerous tumor, the Bollywood fraternity wishes for his speedy recovery. The 30-year-old left-hander was seen in the U.S. last month. He has reportedly been diagnosed with lung cancer.
Imran at New York University
In a bid to promote Shakun Batra's forthcoming film "Ek Main Aur Ekk Tu", lead actor Imran Khan has put in a special appearance at New York University, in the United States. However, it turned out that he was the one more surprised! Around a 100 students put up a show for the actor who was clearly overwhelmed by their performance. He later told media that he "had a blast at NYU. Everyone was so enthusiastic, they put on a very polished, confident show, and the surprise flash mob at the end was perfectly executed. My best wishes to all the students involved".