They say marriages are made in heaven but not for these Bollywood celebrities who decided to unanimously break their wedding vows. From Malaika Arora Khan-Arbaaz Khan to Farhan Akhtar-Adhuna Akhtar, here are four Bollywood marriages that ended in divorce in 2017.
Nandita Das-Subodh Maskara
2017 too began with a split between Nandita Das and her husband Subodh Maskara. They amicably separated from each other after seven years of togetherness. The couple together has a 6-year-old son, Vihaan.
"Yes, it is true. After seven years of marriage, Subodh and I have decided to separate. Thankfully it is very amicable. Our son is our foremost priority and as parents of a delightful and sensitive child we request that his and our privacy be respected. There's nothing to hide and there's nothing more to be said," Nandita had said while announcing her separation.
Malaika Arora-Arbaaz Khan

Malaika and Arbaaz, last year, had announced mutual separation to the media citing compatibility issues after months of speculations about their split. Their divorce came through in May 2017 where Malaika was given the custody of their 15-year-old son Arhaan Khan while Arbaaz was allowed to visit him anytime.
The estranged couple, who called it quits after 18 years of marriage, are still in good terms with each other and often seen spending quality time during their family gatherings and functions.
Rumour has it that Malaika is currently dating a businessman who has been taking her out for lunches, dinners and late night drives and also pampering her with gifts. Arbaaz, on the other hand, has admitted that he is dating a woman but refrained himself from revealing her identity to the media.
Farhan Akhtar-Adhuna Bhabani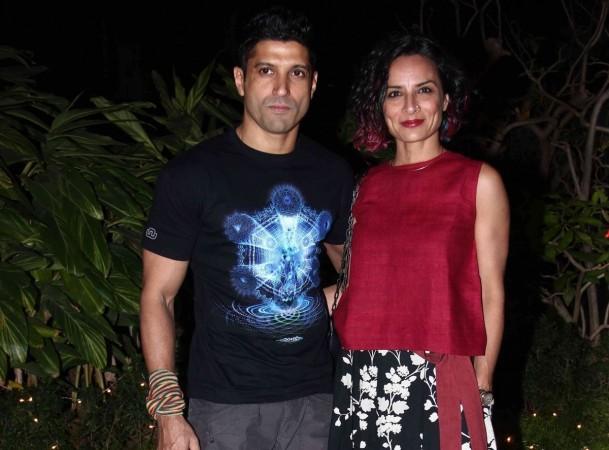 Farhan Akhtar and Adhuna Bhabani announced their separation in January 2016 in a joint statement after rumours about trouble in their marriage did the rounds of the tinsel town. After filing for divorce in October 2016, Farhan and Adhuna were granted divorce by the Family Court in Mumbai April 24, 2017, ending their 16 years of marriage.
The couple, who had tied the knot in 2000, together have two daughters Shakya and Akira. Their separation came as a surprise to everyone.
Himesh Reshammiya-Komal
Himesh Reshammiya and wife Komal's decision to end their 22 years of marriage came as a shocking news for his fans. The couple was granted divorce by Bombay High Court in June after they amicably announced their separation in June this year.
The musician's extra-marital affair with Sonia Kapoor was cited as the reason behind their separation. Earlier, it was reported that Sonia used to give frequent visits to Himesh's house but Komal, who was initially unhappy with her presence, later made peace with it.
It was reported that Himesh was taking care of Sonia's expenses and used take her to long drives, dinner dates, holidays and buy gifts. Himesh later refuted these reports and said their respective families were very close to each other and had no objection to her visiting his house.
Himesha and ex-wife Komal filed for divorce in December 2016.
Rumour has it that Himesh is currently in a live-in relationship with his girlfriend even before his divorce.