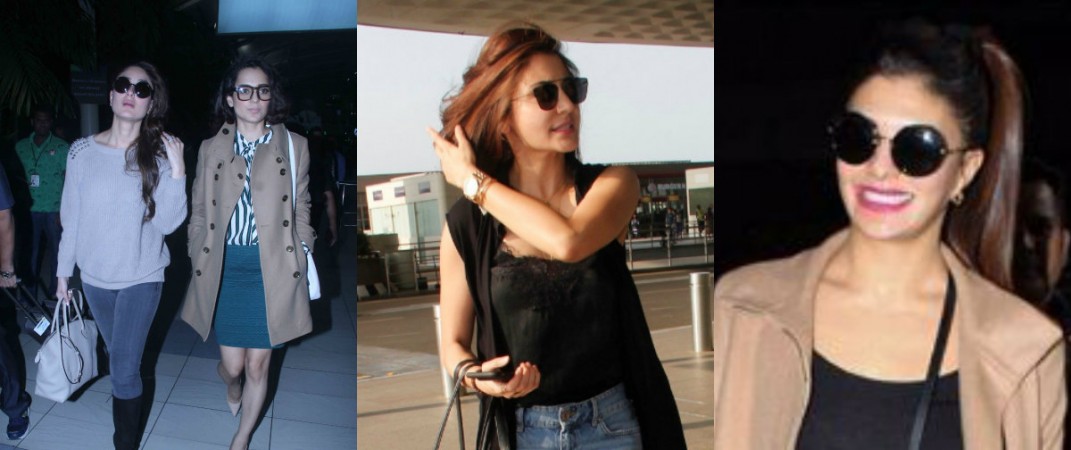 Fans look up to Bollywood celebrities, not just for their acting skills or their event appearances. Nowadays, these stars have to brainstorm for their airport wears as well.
Airport looks have become a trending topic in today's world, especially for celebs. Though they will be seen talking about it as if they don't bother about those airport appearances, the truth is they know how people judge and have discussions about their looks.
From Kareena Kapoor Khan to Karan Johar to Kangana Ranaut, these celebs are always next to perfect for their airport visits. It makes us wonder whether they are catching a flight or going to a party.
Do you know these stars wear extremely expensive clothes just for the airport? Kareena, in the month of March, was spotted at the Mumbai international airport in her denim with a cool Marc Jacobs olive green jacket.
She completed her look with metallic shoes and a classy Gucci tote bag. While we drool over the ensembles, let's take a look at the price tags.
Her olive jacket with Paradise tagged on it costs around Rs 47,016, while the Golden Goose sneakers are for Rs 11,460 and the Gucci bag costs Rs 72,772. Thus, the total amount comes up to Rs 1,31,248. Kareena's airport look cost a whopping Rs 1.30 lakh, and we can't help but wonder what her party wears are worth.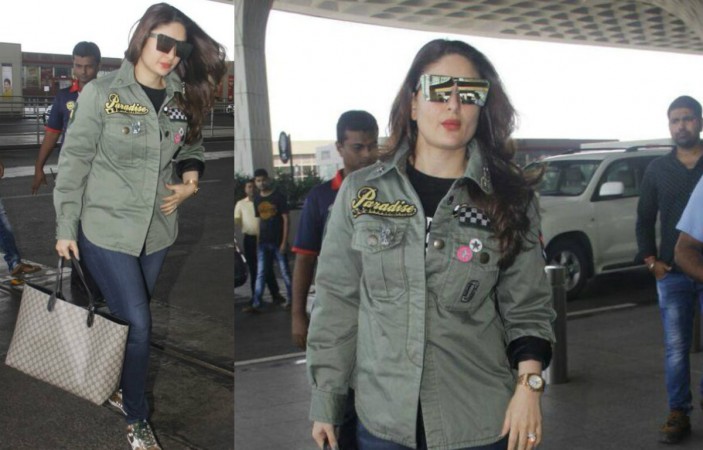 Now, you can imagine how important this airport trend has become. This trend has been caught up so fast that shutterbugs, especially in Mumbai, are always present at the airport.
Looking at the working hours and schedules of these actors, they have to travel from one city/ country to another. Thus, the paparazzi will always be there to capture their airport looks.
As this airport style has become a new fashion, we have made a slideshow of BEST airport looks of the celebs as this year comes to an end.