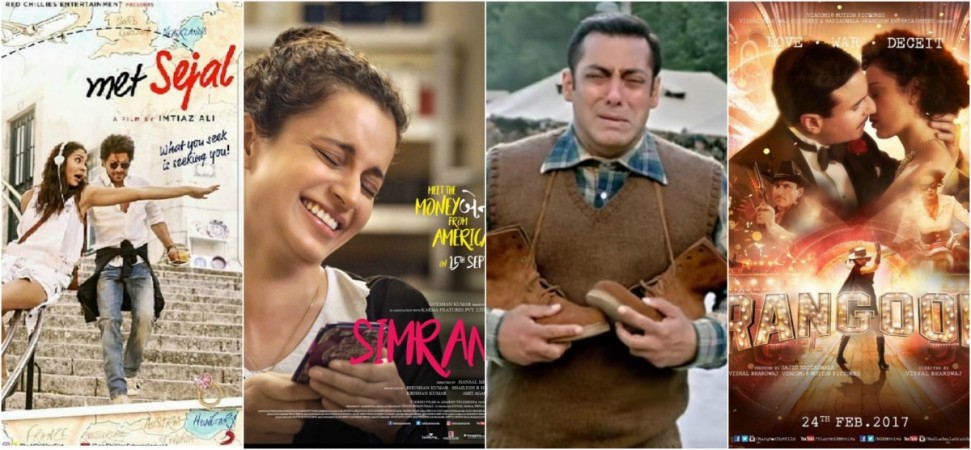 The year of 2017, which will soon come to an end, has not been a terrific year for Bollywood. While there were some good movies that touched our hearts, there were more of disappointing films this year.
More than expected, there were more of unexpected flops this year. When the year 2017 started, the industry and trade analysts pinned their hopes on a few movies like Jab Harry Met Sejal and Tubelight performing extremely well at the box office.
However, with the turn of events, many of these big budget movies did not rule the box office. On the other hand, movies like Noor and Bank Chor were the known/ expected flops of 2017.
Here is a look at a few Bollywood movies that were predicted to do well, but disappointed viewers, critics and film traders.
Salman Khan's Tubelight and Shah Rukh Khan's Jab Harry Met Sejal were the major disappointments of this year. Directors of both the movies thought to focus on the characters rather than the storyline. Kabir Khan chose to show Salman as the innocent Bajrangi Bhaijaan in a remake of a flop Hollywood movie, Little Boy. On the other hand, Jab Harry Met Sejal brought the favourite pair – SRK and Anushka Sharma – together, but Imtiaz Ali failed to execute his idea on the silver screen.
One of such unexpected flops was Rangoon, which starred Shahid Kapoor, Kangana Ranaut and Saif Ali Khan. While the actors did a good job with their characters, the storyline was not impressive. Vishal Bharadwaj brought out Shahid and Saif's acting skills to perfection, but Kangana failed to put out something fresh on-screen.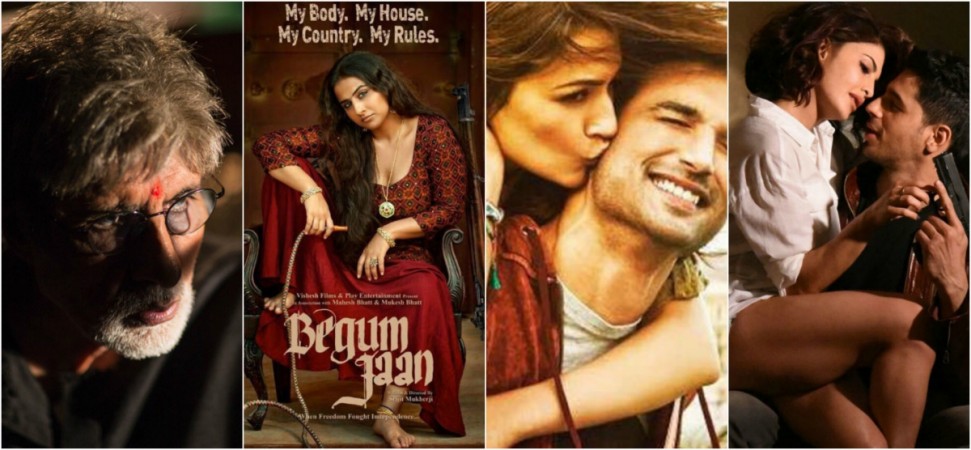 Other movies that were expected to rule the box office, but failed to impress the audience were: Vidya Balan's Begum Jaan, Sushant Singh Rajput and Kriti Sanon's Raabta, Sidharth Malhotra and Jacqueline Fernandez's A Gentleman and Amitabh Bachchan's Sarkar 3.
Now, let's take a look at the list of expected flop movies of 2017:
Bollywood moviegoers had a dull time in theatres with some expected flop movies this year. Director Shaad Ali tried to remake the hit Tamil movie, OK Kanmani, in Hindi – OK Jaanu. His first mistake was to choose Shraddha Kapoor and Aditya Roy Kapur for this beautiful script. Then, the filmmaker's second mistake was to copy paste the movie from actors' expression to each frame. The trailer of OK Jaanu was enough to know that the movie was going to tank at the box office.
The trailer of Kangana Ranaut's Simran also resulted in similar reviews. Kangana, who was the controversial queen this year, had two flop movies in 2017. Other movies that disappointed us were Sonakshi Sinha's Noor, Riteish Deshmukh's Bank Chor, Abbas' son Mustafa's Machine and Govinda's Aa Gaya Hero.
Also, Parineeti Chopra's comeback film, Meri Pyaari Bindu, alongside Ayushmann Khurrana didn't win hearts. However, the duo looked adorable together, but the storyline was a disaster.
| | |
| --- | --- |
| UNEXPECTED FLOPS OF 2017 | EXPECTED FLOPS OF 2017 |
| Tubelight | OK Jaanu |
| Jab Harry Met Sejal | Meri Pyaari Bindu |
| Rangoon | Simran |
| A Gentleman | Noor |
| Sarkar 3 | Aa Gaya Hero |
| Begum Jaan | Machine |
| Raabta | Bank Chor |