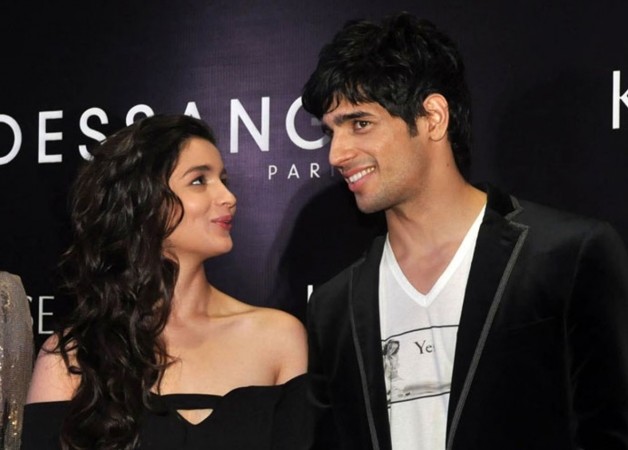 Alia Bhatt and Sidharth Malhotra's alleged affair has been talk of the town for a long time. Fans are eagerly waiting for them to star in a movie together, but it looks like it is not happening soon.
Also read: Celebs praise Hrithik Roshan-Yami Gautam's Kaabil
Take a look at the recent Bollywood news here:
Sid-Alia not in Shakun Batra's film
Rumours were rife that Alia Bhatt and Sidharth Malhotra will collaborate for Shakun Batra's film. But the filmmaker rubbished the report. "No, it's not true at all; it's mere gossip. I'm currently writing my next script, and it would be unfair to talk about anyone's attachment to the project before the script is complete and shared with the actor officially," he told Deccan Chronicle. In fact, Sidharth too refuted the reports.
Neha Bajpayee to play Maanayata Dutt
Ranbir Kapoor is set to play Sanjay Dutt in his biopic, helmed by Rajkumar Hirani. The latest update is that wife of Manoj Bajpayee – Neha Bajpayee – has been approached to play Sanjay's wife Maanayata Dutt. Neha was last seen in Sanjay Gupta's Acid Factory nine years back.
Harshvardhan Kapoor now praises Diljit Dosanjh's performance
Harshvardhan Kapoor was upset when he lost the Filmfare Award to Diljit Dosanjh. According to the Kapoor lad, Diljit made his debut in 2008 and he didn't deserve the best debut award. However, the actor seemed to have calm down now as he praised Diljit. "One can have an opinion. It's not like I called out everyone who didn't like Mirzya. In fact, I loved Udta Punjab, and Diljit was brilliant. The point I was making was very different," Harshvardhan told Bollywood Life.
"I have learnt much in the last few days. Firstly, that there is a time and place to say something. When you say something, you may not mean it in the way it is perceived. It's like Chinese whispers. I say something, you publish something, and the person reading it perceives it differently. I have to be more diplomatic," he added.
Priyanka Chopra's 2017 plan
Priyanka revealed her projects of 2017 in an interview with Deccan Chronicle. She said: "Quantico season 2 resumes after the winter break and shoot is on. Baywatch releases on May 26 and we will be promoting the film across the globe. As a producer, with my production house Purple Pebble Pictures, I have three regional films and three children's films lined up for 2017, with more in discussion."
Hrithik Roshan not doing any KJo movie
Earlier, it has been reported that Hrithik Roshan will collaborate with Karan Johar and his Agneepath director Karan Malhotra yet again, but the actor says that he hasn't signed any film. "We had a discussion. It's a wonderful script, but I haven't signed it. I don't know how this has come out," Hrithik told Deccan Chronicle.