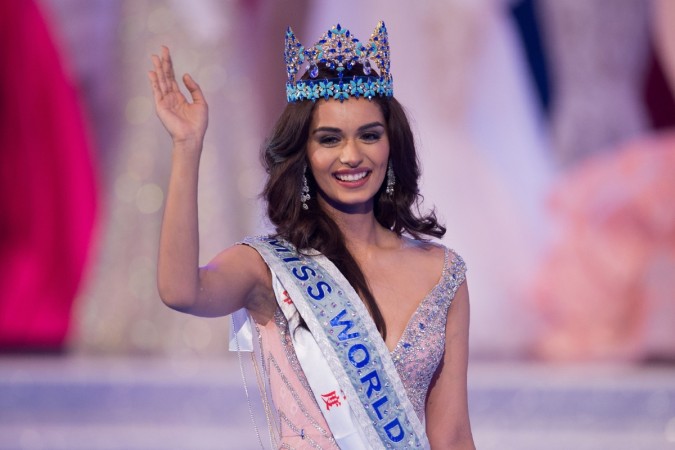 After winning Miss World 2017 title, Manushi Chhillar has a long to-do list to complete. Although it is not sure if the diva would make her Bollywood debut anytime soon, Manushi certainly wants to work with Aamir Khan.
Manushi recently came back to India and had an interaction with the media. During the chat, the gorgeous 21-year-old expressed her desire to work with Aamir.
IN PICS: Miss World Manushi Chhillar spotted at Mumbai airport
Suggesting that Aamir is her favourite Bollywood actor, Manushi praised his films. "All the actors are very beautiful and talented but I would like to work with Aamir Khan. I think he has really challenging roles to give and his movies give a message and connect with the society," ANI quoted Manushi as saying.
She also revealed that Priyanka Chopra is her favourite actress. However, Bollywood does not seem to be her target right now. Rather, Manushi is more interested in spreading awareness about menstrual hygiene.
"I am really happy that we will be spreading awareness about menstrual hygiene and I will be joined by other Miss World sisters. That is what I am excited about. Bollywood is something which is not on my mind right now," she said while talking about her future course of action.
With the Padmavati controversy being one of the burning issues in the world of entertainment, Manushi was asked to comment on the row. The Miss World responded saying, "There's one thing Indian women have in common. We don't feel persecuted for who we are and face challenges head one. We do feel it's not women friendly society but as individuals we set examples and make women confident."
She certainly extended her support to Deepika Padukone when she is being vehemently criticised and threatened by some anti-Padmavati brigade.
Having brought the crown of Miss World back to India after 17 long years, Manushi had received accolades from all corners. She received a warm welcome in the country.
Only time will tell if Manushi would step into Bollywood like most other Miss World winners from India did, or would she choose a different path.