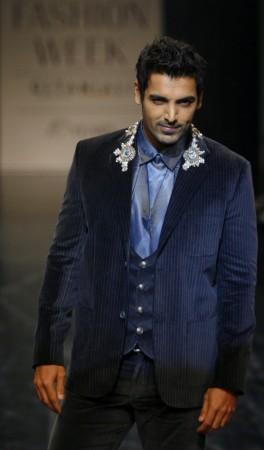 If rumours are to be believed then Bollywood's most eligible bachelor, John Abraham, will tie the knot with his ladylove Priya Runchal in 2015.
Giving hint that his marriage is two years down the line, the "Dhoom" actor said, "Right now Priya is studying and she has two more years to go. So it will happen once she completes her education. But we are in a very happy space right now," Mid-Day reported.
Rumours were rife that John met Priya, an NRI financial analyst and investment banker from the US, at a gym which he and his ex-girlfriend Bipasha Basu had frequented before calling off their nine-year relationship.
He later clarified that he met Priya through a mutual friend. "Priya was here doing her stint at the World Bank. It was much later that she started coming to the same gym where I worked out," he said.
Praising his ladylove John said, "She (Priya) is a very sorted and mature girl and we respect each other's space. She is in London right now."
The actor's comments came at a time when he was promoting his upcoming movie "I, Me Aur Main" which also stars Prachi Desai and Chitrangda Singh in lead roles.
When John was asked about Bipasha, the 40-year-actor said, "I don't speak negative about my past relationships. I don't pay attention to what is written. After a while, it stops affecting you."
When Bipasha was asked about John in a recent interview, she said she did not know any person by that name. After the couple broke up in 2011, the actress claimed that that John had cheated on her.
While John is taking his relationship with Priya to the next level, Bipasha also seemed to have moved on. Recent reports suggest that she is now dating Bollywood actor Harman Baweja.