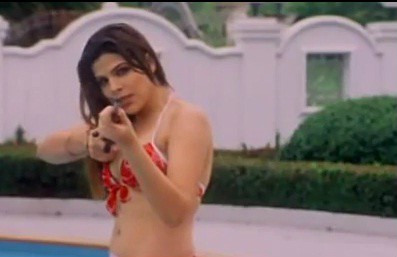 Jammu and Kashmir police last Thursday arrested Parvez Ahmed Tak, a friend of missing Bollywood actress Laila Khan, who is suspected to have links with Lashkar-e-Taiba. After being quizzed by the officials, Tak has reportedly confirmed that Laila is now living in Dubai.
Tak reportedly has revealed that Pakistan-born Laila Khan is alive and has fled the country along with five of her family members to Dubai on fake passports. Further, Tak revealed Laila had married a close aide of Dawood Ibrahim, who is currently on the wanted list in India.
Early this month, Anti-Terrorism Squad (ATS) officials indicated a possible terror link between Laila Khan, who was the leading lady in the 2008 movie "Waffa" produced by her father Nadir Patel starring Rajesh Khanna , and banned Pakistan-based militant outfit Lashkar-e-Taiba.
Officials believed that Khan had helped LeT militants with the information and route maps to carry out the bomb attack on the Delhi High Court premises in 2011. Laila had allegedly scouted the Mumbai city to help LeT group and was closely in contact with Parvez Iqbal Tak, who had connections with the terror outfit.
She then abruptly disappeared from Mumbai in February last year along with her family except her father, leaving no trace of her whereabouts. She was feared that her terror handlers would have killed her after getting their job done by her.
LeT has unleashed terror in India several times in the past, including the 2008 Mumbai terrorist attack.The investigations into the Delhi High Court bomb blast lead the officials to a garage in Kishtwar, Jammu and Kashmir, where a Mitsubishi Outlander was parked that was allegedly used for ferrying explosives for terror attacks. The car was under Laila's mother Saleena Patel's name.
The Intelligence Bureau (IB) also speculated that the terrorists had planned to use the same car again for transportation during another operation in Mumbai.
However, the Jammu and Kashmir police seized the Outlander with registration number -MH02-AY-7867- based on the IB information, which was allegedly used by terrorists during the Delhi High Court bomb blast. Tak is said to be the last person to have used the car.