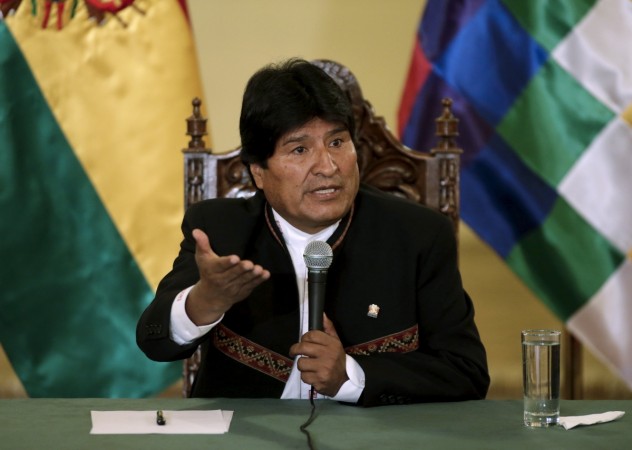 Bolivian President Evo Morales narrowly missed the chance to contest presidential elections for a fourth time as he lost the referendum Tuesday seeking change in the constitution that would have permitted him to be elected again.
Bolivia voted Sunday on a referendum that sought a change in the constitution permitting Morales to contest the 2019 elections, which would have allowed him to be president till 2025. Currently, the president is elected for a five-year term and can be elected for a total of two terms. However, Morales has been in power for three terms. He was re-elected in 2014 as the Constitutional Court had ruled his first term wouldn't count since it was not under the new constitution.
At least 51.3 percent votes went against Morales, BBC quoted the electoral authority in the South American country as saying. The referendum came in the wake of a scandal that hit Morales' party Movement Toward Socialism.
Voters oppose Morales' re-election since they feel one individual shouldn't be president for 19 years consecutively, analysts told BBC.
The opposition Nationalist Revolutionary Movement concurs with the analysts. "Voters get tired and want a change once in awhile," Luis Eduardo Siles, deputy director of the Nationalist Revolutionary Movement, told LATimes. "That's human nature."
The count, which had been slow, has been ratified as free of fraud by the Organisation of American States, reported France24.
"The results showed allegations of vote fraud by some members of the opposition to be unfounded," José Luis Exeni, a member of the electoral tribunal, told France24.
This is Morales' first defeat in a poll since he assumed office. The current referendum also prevents Bolivian Vice-President Alvaro Garcia from contesting again.
Morales, a coca-leaves producer, was the first indigenous person to be elected president in Bolivia.