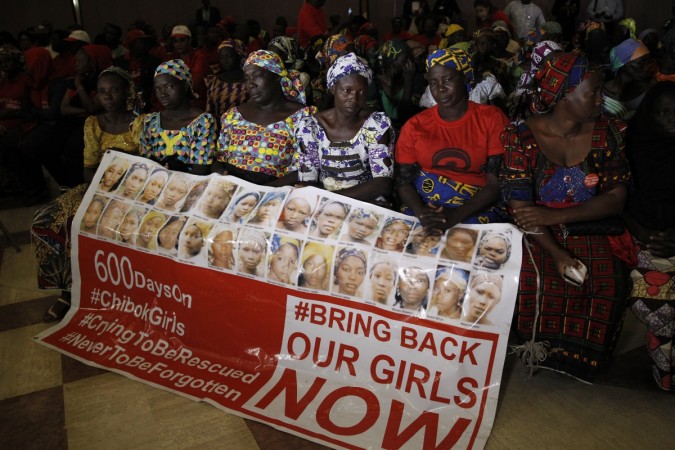 Islamist militant group Boko Haram released 82 Chibok schoolgirls who were kidnapped by the organisation three years ago. The victims arrived in Nigerian capital on Sunday to meet with the Nigerian president Muhammadu Buhari, according to an official.
Special adviser to the President, Femi Adesina, said that the released schoolgirls arrived at the Abuja airport Sunday and were met by Chief of Staff Alhaji Abba Kyari, according to Associated Press reports.
President Buhari said that the girls were freed in a prison swap, in exchange of detained suspected extremists - in the largest negotiated release so far of the mass abduction. Nearly 300 schoolgirls from Chibok were abducted by Boko Haram in 2014, which brought the Islamist organisation associated with the Islamic State (ISIS) to the international fore.
The International Committee of the Red Cross (ICRC) on Sunday tweeted the pictures of the released girls wearing shirts with the Red Cross logo and walking across a runway to a waiting helicopter.
"A happy sight for families missing moved ones," ICRC said in the tweet. Reports state that the aide group acted as a mediator as Nigeria exchanged the Boko Haram suspects in return for the girls' release Saturday.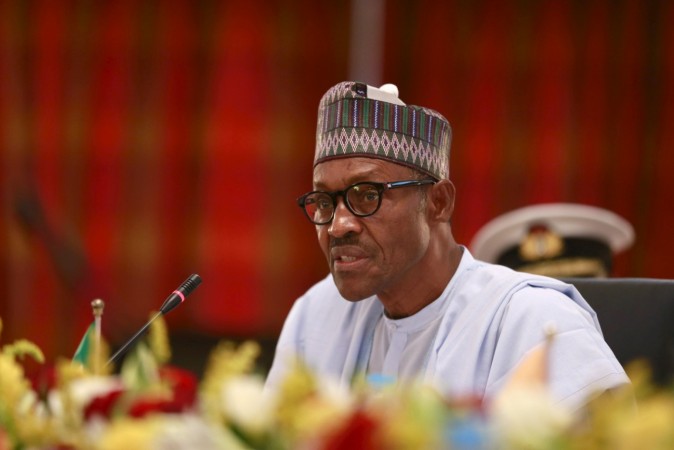 Nigeria last year had announced that it has begun negotiations with Boko Haram to release the abducted girls. The extremist group released the first group of 21 Chibok girls in October. A total of 113 girls kidnapped by Boko Haram remain unaccounted for.
Reports stated that many of the captive girls were forced to marry their captors and gave birth to children in the remote forest hideouts where they were kept. Officials also fear that some of the abducted girls were strapped with explosives and sent on terrorism missions as suicide bombers.
"This is a very, very exciting news for us that we have over 80 of our girls coming back again," Bukky Shonibare with the #BringBackOurGirls campaign told Sky TV. "Their life in captivity has been one that depicts suffering, it depicts the fact that they have been starved, abused, and as we have seen before some of those girls have come back with children, and some of them have also come back with news of how they have been sexually abused."