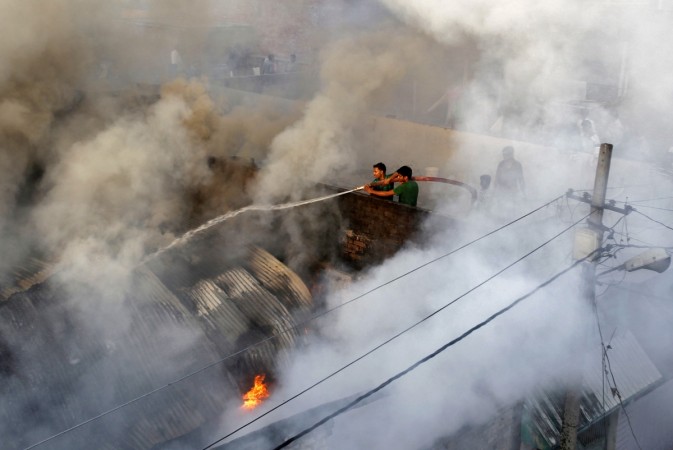 At least three people have been killed and 19 others injured after a blast in a dryer at a paper mill in the city of Malerkotla located in the Sangrur district of Punjab.
The blast occurred between 11 a.m. and 12 noon at Vishal Paper Mill in Malerkotla, Investigating Officer Sanjeev Goyal told International Business Times India. The officer added that sudden rise in steam pressure caused the dryer to burst due to which all machinery as well as the roof were ripped apart and destroyed.
The injured have been admitted in the Malerkotla Civil Hospital, the police officer added.
Five ambulances were rushed to the spot, while factory workers and truck operators helped to rescue the injured. However, none of the injured were willing to record a statement against the owner who was abroad at the time, according to local media reports.
The labour welfare department ordered an inquiry into the blast, the report of which will go to the state labour commissioner and Punjab Industry Safety Council. "If the management neglected safety, we will take it to court," Labour Department Additional Director Sodhi Mal was quoted by Hindustan Times as saying.
The sub divisional magistrate visited the victims who have been injured in the hospital. He, later, visited the blast site as well to take stock of the damage done.
Malerkotla SDM & police officials inspect spot of boiler blast in a paper mill in Sangrur (Punjab),2 dead&21 injured pic.twitter.com/ySulZFAPZg

— ANI (@ANI_news) August 22, 2016
2 dead & 21 injured in a boiler blast in a paper mill in Sangrur (Punjab), Malerkotla SDM meets the injured persons pic.twitter.com/1hHjNGJ96u — ANI (@ANI_news) August 22, 2016
2 dead & 21 injured in a boiler blast in a paper mill in Sangrur (Punjab), Malerkotla SDM meets the injured persons pic.twitter.com/c2qLiLTVAz

— ANI (@ANI_news) August 22, 2016
Malerkotla (Sangrur, Punjab): Boiler blast in a paper mill, two dead and 21 injured pic.twitter.com/skfpenj6jB

— ANI (@ANI_news) August 22, 2016