Boeing Co., the US-based aircraft maker, is in talks with Indian companies to collaborate on drones, digital technology and aerospace services.
Boeing has won contracts worth about $14 billion from India over the past few years including C17 Globemaster transport planes, Harpoon missiles, P-8 anti-submarine warfare jets, besides Apache and Chinook helicopters. Boeing's F-18, French Rafale, Swedish Saab Sea Gripen, Russian MiG-29K are contenders for a proposed $15 billion, 57 fighter aircraft purchase by the Indian Navy.
Marc Allen, President of Boeing International, says, Boeing is already sourcing $1 billion worth of products annually from India.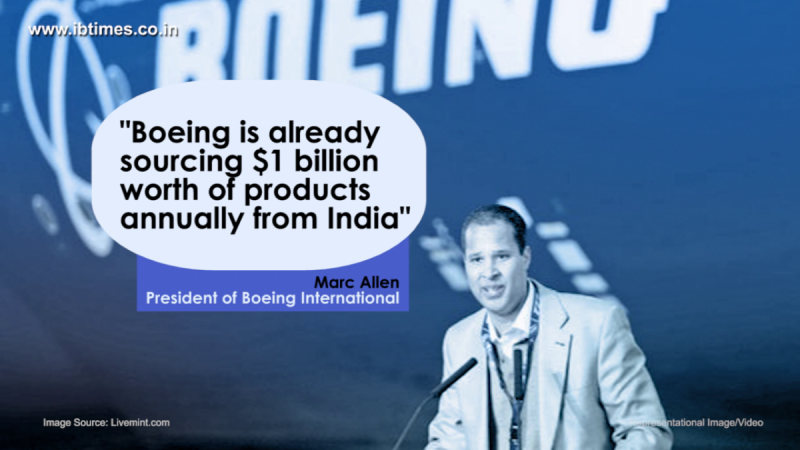 Boeing Co. is already making the fuselage of its Apache attack helicopters and floor beams for some planes in collaboration with the Tata group in India. The company has already invested in an engineering unit in Bengaluru and more announcements for India are likely soon.
Can Boeing elevate the quality of aviation engineering in India?
For more videos, click here.