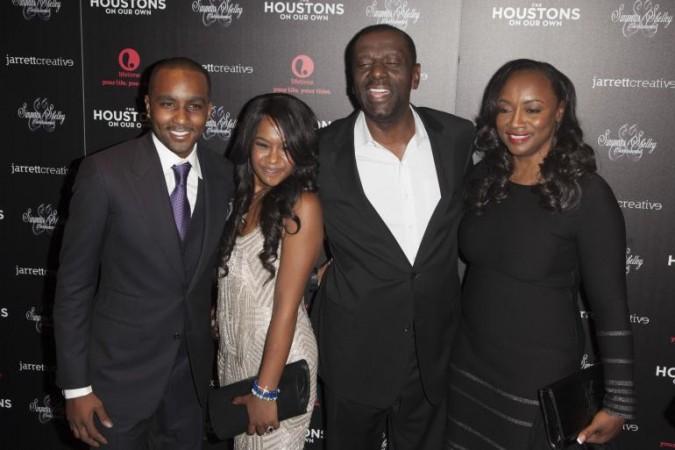 Bobbi Kristina Brown, daughter of Bobby Brown and late Whitney Houston, remains in a medically induced coma even after being moved to a rehab facility in Atlanta. Even though her family members are aware of the "reality" of the situation, they continue to fight over whether to remove the 22-year-old from life support system.
After news broke earlier last week that Brown had been moved from Emroy University hospital to a rehabilitation facility in Atlanta, a family source told PEOPLE that everyone now understands the situation as "reality is really sinking in".
Brown was found unresponsive in a bathtub at her home on 31 January and was placed in a medically induced coma for a brain procedure at Emory University Hospital.
However, in mid-February, the aspiring singer suffered a seizure as doctors tried to bring her back from coma-induced state. She continues to be on life support with no change in her condition.
According to TMZ, Bobbi Kristina Brown has been moved to the facility for "long-term care" as doctors have made it clear to Houston's and Brown's families that the chances of Bobbi recovering are slim to none.
Over the week, Celeb Dirty Laundry noted that while Bobby Brown continues to be optimistic, Cissy Houston - Whitney Houston's mother - and Pat Houston - Houston's sister-in-law - want to remove her from life support.
The report further noted that both are after Bobbi Kristina Brown's $20 Million inheritance.
A close family source, however, has denied the claims stating: "Bobby is the decision maker. Pat has been by Bobbi Kristina's side this whole time and is not butting heads with Bobby. Pat will support any decision that Bobby makes about his daughter."
"Bobby is the decision maker," the insider told PEOPLE magazine.