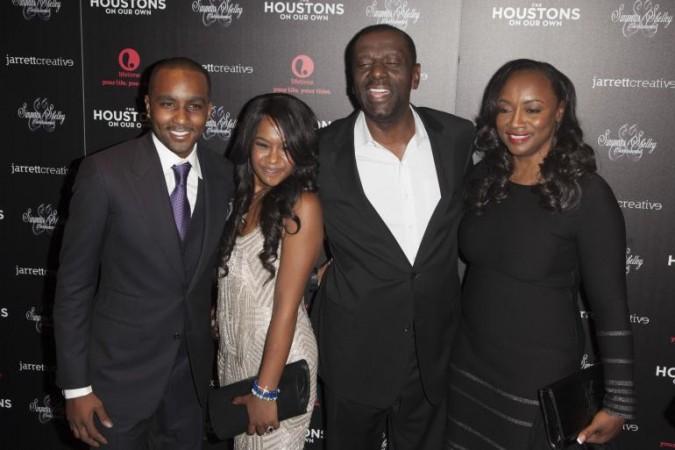 Bobbi Kristina Brown is reportedly being moved back home so that she can spend her final days in familiar surroundings, a new report suggests.
Bobbi Kristina was found unresponsive in a bathtub on 31 January, and since then she has been in a medical care facility fighting for her life.
But the lack of improvement in her condition is said to have prompted Bobbi Kristina's family to move her back "home to pass away peacefully," reported Mirror.
"They are planning to keep her in Georgia and possibly bring her back to the townhouse. That was her home and her mum's home. If they can bring her back it would be great," an insider told Radar Online last month.
"If she's alive, then let her be home and surrounded by beautiful photos of her mum. It's as good as it gets in such a bad situation," the source added.
The media outlet also noted that her aunt and uncle, Pat and Gary Houston, are redecorating the house that she once shared with her boyfriend to make it a loving home.
However, her father Bobby Brown is said to be against this move. He is also against taking Bobbi Kristina off life support, a source told People.
"Don't believe any reports that Bobby is going to take her off life support," the source said. "He's never going to do that. I don't think he'll ever go there; if there's a 2 percent chance, a 1 percent chance, a 0.1 percent chance, he will keep hope alive."
In the meantime, Bobbi Kristina's boyfriend Nick Gordon seems to be starting a new life in Florida, and he is said to be currently living with his mother. He hasn't seen his girlfriend since February.
Although he had earlier expressed a desire to meet his girlfriend, neither the Browns nor his mother's family, the Houstons, wanted him to visit Bobbi Kristina.