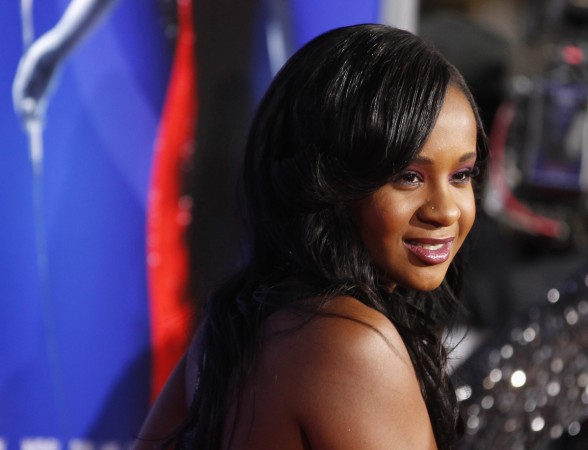 Bobbi Kristina Brown will die on the same day as her mother Whitney Houston, who died in a bathtub at the Beverly Hilton Hotel three years ago, according to reports.
The 21-year-old only child of Whitney Houston "will be taken off life support tomorrow," on the third death anniversary of her mother after the Brown family lost hope of her recovery, according to a report by TMZ.
Bobbi's relatives have decided to take off life support on Wednesday, the same day her mother Whitney Houston died and Cissy Houston, grandmother of Bobbi came up with the idea of 11 February death during the Brown family discussion at Emory University Hospital in Atlanta, sources told Page Six.
Sources went on to say that the Browns have given their blessings to pull off the life support at midnight, symbolising that both the mother and daughter are together in eternity.
According to a report by TMZ, police have launched a criminal investigation and Bobbi Kristina Brown's boyfriend, Nick Gordon could be the target to find out if there was foul play following injuries being found on Bobbi's body. Sources told that website that the couple has a history of violence.
Bobbi Kristina Brown was found lying face down in a bathtub at her Georgia home on 31 January by her boyfriend, Nick Gordon and friend Max Lomas. She was rushed to an Atlanta hospital and has been in a medically-induced coma since then. Doctors reportedly told her father, Bobby Brown, that there was no chance of recovery.