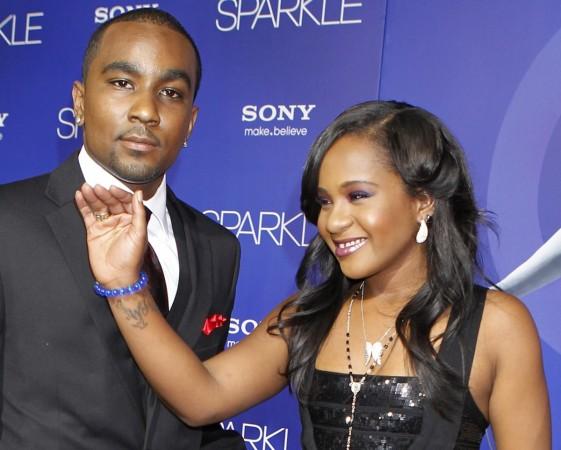 The late Bobbi Kristina Brown's estate is set to receive $36 million from her boyfriend Nick Gordon in the wrongful death case that was filed by her family.
Bobbi Kristina, the daughter of Whitney Houston and Bobby Brown, died in July 2015, six months after she was found face-down and unresponsive in a bathtub in the suburban Atlanta home that she shared with Nick Gordon.
Gordon was living with Bobbi Kristina when she died and her family blames him for giving her a toxic cocktail that resulted in her death. Autopsy results released in March 2016 found multiple drugs in her system, including marijuana, alcohol, benzoylecgonine, benzodiazepines and morphine. However, the medical examiner was unable to determine if she killed herself or if the death was accidental.
Whitney Houston's only daughter was in coma for about six months before dying in a hospice.
Gordon is yet to comment on the ruling, but one of his family members told People that he doesn't have that kind of money. "Nick isn't in a good place right now. He doesn't have any money. This is symbolic more than anything, because they're not going to get anything from him. You can't get blood from a stone," said the relative.
It is believed that Gordon will likely file for bankruptcy. "That will probably be his next step, but I don't think he's thinking straight right now. He is still in mourning for Krissi. This isn't going to bring her back, no matter what they think. They need to look into themselves to see what part everybody played in this, not just Nick. Everybody needs a lot of prayer," the relative added.