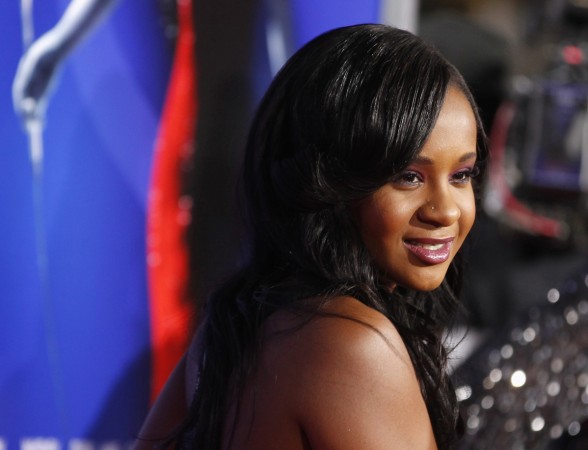 As Bobbi Kristina Brown's condition worsens, her family members are getting ready to say their final goodbyes.
Both the Houstons and the Browns are constantly seen in the vicinity of the Peachtree Christian Hospice where Whitney Houston's daughter is currently admitted, despite earlier disagreements between the two families regarding Bobbi Kristina's treatment.
In the mean time, the family is also getting her final resting place ready, and Radar Online reported that Bobbi Kristina will be buried in Westfield, New Jersey, with her mother, Whitney Houston.
"The graves around Whitney are occupied. Bobbi Kristina's remains could be placed atop Whitney's coffin, with mother and daughter together into eternity," a source told Radar Online.
"Whitney's headstone now has a circular brick border garden, and two rosary necklaces have been added," the source said. "A new sign spelling out 'Love' has also been placed to the back left of the stone."
Bobbi Kristina was hospitalised on 31 January after she was found unresponsive in a bathtub. Ironically, her mother was found dead in a similar situation back in 2012.
Bobbi Kristina's health did not show much improvement even after she was removed from life support, forcing her family to move her to a hospice care facility a few days back. According to family insiders, her death won't take long as the 22-year-old has barely has any signs of life.
"Security has been beefed up and even local law enforcement have been called because the families have been told that death is now imminent and they want to make sure that photographers don't get pictures of her body being removed," a source told Fox News.
Before being moved to the hospice care facility, Bobbi Kristina was taken to Chicago to see a medical specialist who confirmed that there wasn't anything more they could do for her.
"They too confirmed what Atlanta doctors had been saying that there was no hope", the Fox News source continued. "That's when she was taken off all meds and any artificial means of support."