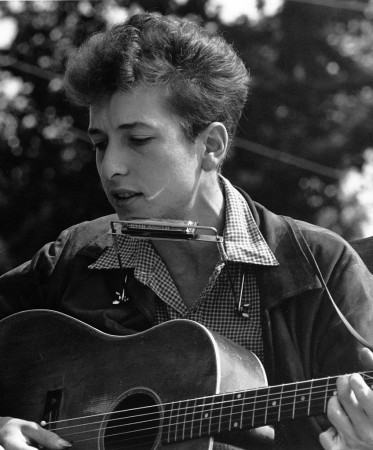 American singer-songwriter, artist and writer Bob Dylan has bagged the 2016 Nobel Prize in Literature for "having created new poetic expressions within the great American song tradition."
The 75-year-old edged out Japanese author Haruki Murakami, American Don DeLillo, Syrian poet Adunis and American novelist Philip Roth who were placed in descending order of most likely to win the award, according to bookmaker Ladbrokes' yearly betting list.
A pioneer of contemporary American folk music and blues, Dylan is the 259th American to have won a Nobel across all disciplines, and the first to win the literature prize since Toni Morrison in 1993. He is the ninth American to gain the literary laurels since the medals were founded in 1901.
A luminary in the truest sense in the world of music, poetry and the arts, Dylan may seem like a surprising choice, but has already received some of the highest honours awarded to artists including National Medal of Arts, Pulitzer Prize Special citation and award and also the Presidential Medal of Freedom and Officier de la Legion d'honneur.
At the press conference, Sara Danils, permanent secretary of the Swedish Academy, said that although the choice may seem unconventional, "if you look far back, 5,000 years, you discover Homer and Sappho. They wrote poetic texts which were meant to be performed, and it's the same way for Bob Dylan. We still read Homer and Sappho, and we enjoy it."
Dylan rose to fame through his music and lyrics, but also thanks to his showmanship and witty responses to his critics that were on display during a press conference in 1965. He even penned a special song "Ballad for a thin man" to hit out at critics.
The 75-year-old artist will receive his award in Stockholm, Sweden, on December 10.
For a period, Dylan was accompanied by filmmaker D A Pennebaker, who documented life around the stage in what would come to be the movie Dont Look Back (1967).
The opening segment of the film features one of Dylan's most iconic music videos for the track Subterranean Homesick Blues, the style of which has since been emulated by countless others. Dylan has recorded a large number of albums revolving around topics like social conditions of man, religion, politics and love.