Two dead bodies have been recovered while 16 are still missing after a motor-operated boat with 40 people on board capsized in the Ganges River in Varanasi on Tuesday. One person was arrested, while the boat owner is absconding.
As 22 people managed to swim ashore, 18 were reported missing earlier, out of which two bodies of have been recovered so far, IBNLive reported. The boat, which was heading to Mirzapur from Varanasi, overturned near Shooltankeshwar.
Police commissioner RM Srivastava and District Magistrate Pranjal Yadav said that there were 40 people on board, who were from Dharmalpur, Shivpur, Badhahi, Govindpur and Bela villages of Mirzapur, heading back to their homes.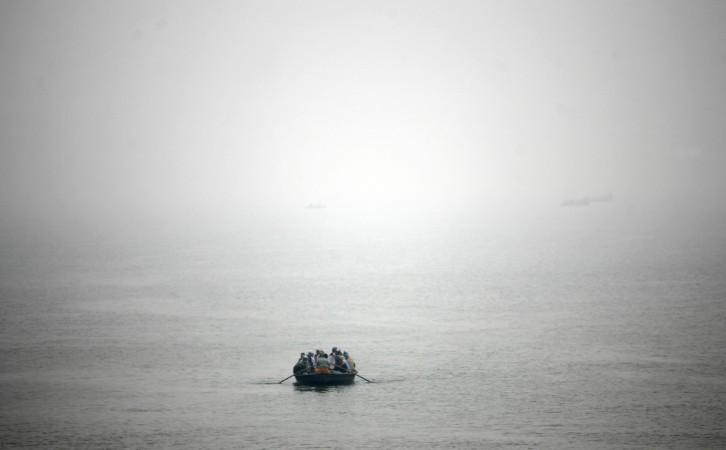 However, the survivors claimed that the boat was ferrying a total 54 people including men, women, and school and college students, along with two bulls, according to The Times of India.
Commenting on the above confusion, IG Prakash D said that the number of passengers would be clear after rescue operation is over.
The reason behind the incident has been contradictory as well. While the survivors have claimed that the "berserk" bulls caused the boat to overturn, Superintendent of Police Pradeep Gupta said the accident occurred due to strong water currents as the river was flowing four meters above the normal level.
The commissioner explained that the reason would be certain after the magisterial probe.
National Disaster Response Force and PAC flood unit has been sent to rescue missing people.
Due to strong water currents in the river, there is a possibility of bodies being swept down the stream, following which the search operation has been stretched along Gaangpur in Mirzapur, Samneghat and Malviya bridge in Varanasi, according to the commissioner.
Uttar Pradesh Chief Minister Akhilesh Yadav has announced a relief of ₹ 2 lakh each to the families of the victims found dead, IndiaTv reported.