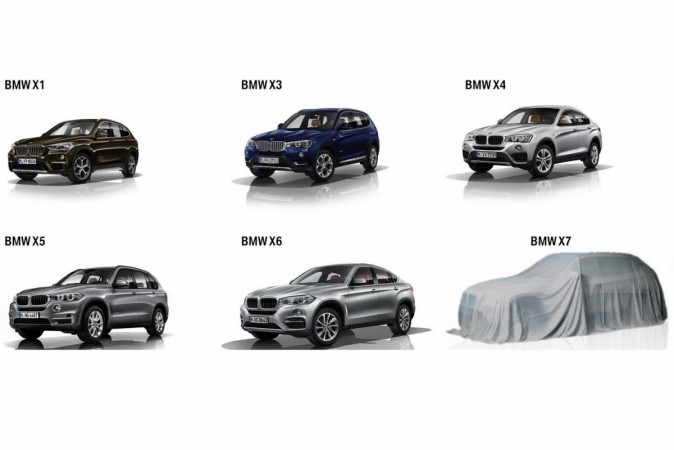 BMW is all set to increase the number of members in its SUV portfolio. The German manufacturer will add the X7 as its flagship SUV in 2018. The company teased the first images of the X7 at the annual press conference in Munich Friday (Feb.18).
"We will be broadening our model range with the BMW X7," said Harald Kruger, chairman of the board of management of BMW AG, in a statement. "We are also taking an in-depth look at the additional potential of this highly attractive segment," he added.
Codenamed the F17, the three-row SUV will be built on the CLAR platform, which is currently used in the latest 7 Series flagship sedan. The X7 is expected to be an exceptionally large and luxurious model. The teaser image shown at the annual meet is completely under cover and there is no additional information available. However, judging by the picture, the X7 will be substantially bigger than the current flagship X5, and will have ample legroom and headroom for third row of passengers. It will get large overhangs and beefy bumpers, and rumours suggest a V12 engine will also debut with the X7.
The interior layout is expected to share many bits from the 7 Series. In fact, the positioning of the X7 will be like the SUV version of the 7 Series. If reports are to be believed, the X7 will feature the most luxurious interior of a BMW car. Every seat is expected to get ventilation, heating and massaging functions, while there will be a rear-seat entertainment package as an option.
The new SUV will be built at Spartanburg in the US. The plant will be able to produce over 450,000 vehicles per year by the end of 2016, and will be the largest plant in BMW global production network then.