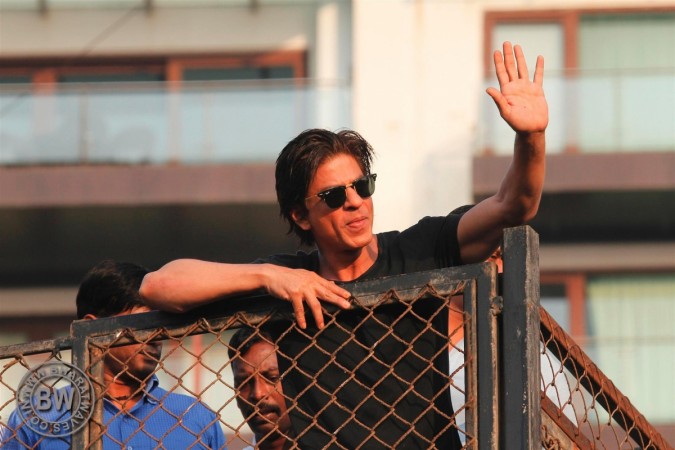 After the seven-day deadline given to superstar Shah Rukh Khan to demolish the "illegal" ramp outside his bungalow "Mannat" expired on Thursday, the Brihanmumbai Municipal Corporation (BMC) has started razing the ramp by itself.
On Saturday (14 February), the civic body officials reached "Mannat" in Bandra West with demoliton equipment, reported The Times of India.
The officials were accompanied by the police for protection, as several locals had gathered to see the demolition.
"We have written to the police but they have said they would to provide personnel for protection next week instead of Friday. So we hope action will be taken next week. We are just waiting for a confirmation from the police," TOI had earlier quoted a senior BMC official as saying.
Earlier, the BMC had issued a notice to SRK stating that the concrete ramp constructed by the actor outside his house was "illegal" and that it should be removed within seven days. Since SRK did not comply with the notice, the BMC decided to demolish the ramp.
Locals had complained to BJP MP Poonam Mahajan that the "illegal" ramp was causing inconvenience to them and leading to traffic snarls.
"The ramp was constructed in 2007 on the land handed over to the BMC as setback area for the road. So ideally, the land on which the actor constructed the ramp should have been used for the public road, but has been encroached upon by him," former corporator and social activist, Nikolas Almeida, told the daily.
Check out a picture of the ramp demolition outside SRK's bungalow:
Just do it! @ndtv: Ramp outside actor #ShahRukhKhan's Mumbai bungalow demolished by civic body http://t.co/XvSk2Tn8XU pic.twitter.com/M9aOd9Cuak

— Dr Nazreen Kadir (@lettywho1) February 14, 2015