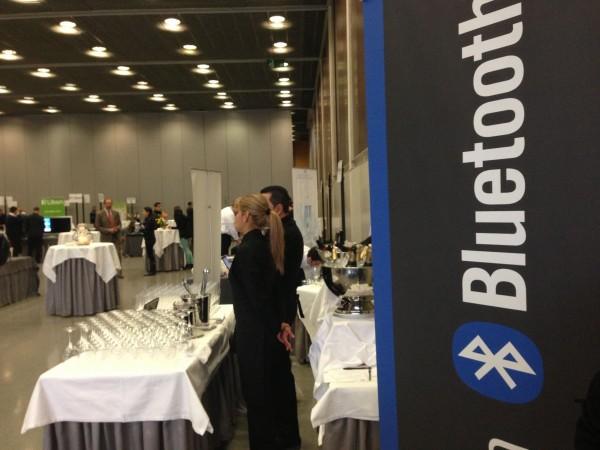 Bluetooth upgrades aren't usually of great significance to users, unlike the Android or iOS software updates, but the next one is certainly worth taking note of. At the current pace of innovation in smartphones, such as the removal of 3.5mm headphone, the new Bluetooth tech will make wireless configuration less painful.
According to an email sent by Bluetooth Special Interest Group (SIG) executive director Mark Powell to the UK health and monitoring company, Blue Maestro, the Bluetooth version 5 is set to be launched in London on June 16. The new tech promises four times better speed and double the range compared to the current Bluetooth 4.2 standard and support a wider range of devices.
"Bluetooth 5 will also provide significant new functionality for connectionless services like location-relevant information and navigation," Powell wrote in his email. "By adding significantly more capacity to advertising transmissions, Bluetooth 5 will further propel the adoption and deployment of beacons and location-based services to users around the world."
In his email, Powell explained the new naming strategy for its latest Bluetooth version without a point number is to simplify marketing, and make it easier for its users to understand the wireless standard. The Bluetooth SIG is backed by major tech players such as Apple, Intel and Microsoft.
The specifics of the Bluetooth 5 were not revealed in the email, but are likely to unfold at the upcoming media event in London next Thursday. We can, however, certainly outline the possible range and speed of the new Bluetooth standard by comparing it to the current one. Bluetooth 4.x devices offer a theoretical range of over 100m and wireless transfer speeds of up to 1Mbps, which will be doubled and multiplied by four in the Bluetooth 5 version.
The upcoming Bluetooth version will find significant use in the booming Internet of Things (IoT) category, as such devices would require Bluetooth connections to be set up and controlled. It is also unclear if Bluetooth 5 will require new hardware, which is essentially the case. New devices with the latest Bluetooth version can be expected sometime next year, ARS Technica reported.