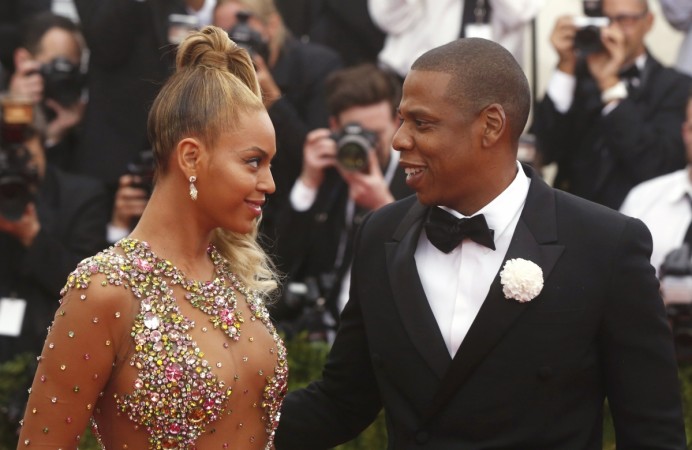 Beyoncé and Jay-Z's daughter is admittedly one of the cutest celebrity kids of all time. The 4-year-old is so much like her mother that the beyhive can't get enough of her. But does she know that her parents are the power couple of music?
According to Chloe and Halle Bailey, who've been signed on by Beyoncé 's Parkwood Entertainment management firm, Blue has no idea that she has famous parents. The sisters told People Magazine that Beyoncé 's daughter is a really kind girl and thinks her parents go to work like most of us.
"She's very kind and very curious – like any other child would be... they're raising her so well," Chloe added.
This curiosity is seen in recent pictures on Beyoncé 's website. The singer recently uploaded pictures of herself and Blue at the White House during Easter. The mother and daughter, dressed in white, striked one too many happy poses for the camera, while Jay-Z looked on.
The Bailey sisters spoke to the outlet after opening for the "Halo" singer during the European leg of her Formation tour. Chloe, 18 and Halle, 16, added that working with Beyoncé has been nothing short of inspiring.
"It was such an incredible learning experience, seeing how she gives her 100 percent every night and [builds] such a great family relationship with the whole crew," Chloe said.
Chloe and Halle rose to fame after Beyoncé shared their cover of "Pretty Hurts" on her Facebook page. Since then, they've toured with her and even landed a cameo in her latest album, "Lemonade."