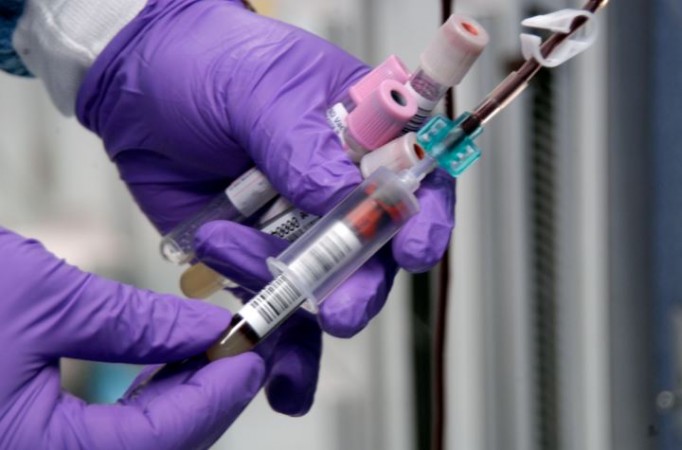 Diagnosis of cancer may become less painful and risky as scientists are working on developing a blood test known as liquid biopsy to detect cancer and monitor its progression.
The liquid biopsies could transform the world of oncology (study of cancer) by gradually replacing the traditional tumour biopsies, where a part of the tumour (group of cells or tissues with abnormal growth) is surgically extracted by a needle to diagnose cancer, according to the New York Times.
Researchers say that liquid biopsies work on the principle that the DNA fragments from tumours can be found in the blood of the patient, which could thereby lead to the cancer diagnosis. They said that the detection through tumour-shed DNA in the patient's blood (liquid biopsy) could be a safer alternative when tissue biopsy cannot be carried out.
The American Society of Clinical Oncology would review the findings of the research this week when Philip C. Mack, director of molecular pharmacology at the University of California Davis Comprehensive Cancer Center, presents the results.
"I think this study really demonstrates the veracity of the liquid biopsy approach," Mack was quoted by the NYT as saying.
Liquid biopsies are already in use for detection of gene mutation and also predict the state of progression of cancer. However, this method is still not used to diagnose cancer.
The study aimed to check the efficacy of liquid biopsies used blood samples from more than 15,000 patients who reported 50 types of tumours. The researchers compared the liquid biopsy results to that of conventional invasive biopsy in 400 patients and found that diagnosis was the same in 94-100 percent of the cases.
Experts, however, warn that liquid biopsies may not be as accurate as conventional biopsies since sometimes the tumours may not shed DNA into the blood stream, which may make this test redundant. "There are simply tumours that do not shed DNA into circulation at detectable levels, so we are bound to miss them," Mack added.
"Having a good, reliable option beyond a tumour biopsy could have a major impact on our ability to select the right therapy for the right patient," Sumanta Kumar Pal, a medical oncologist at the City of Hope Cancer Center in California, who was not a part of the research, was quoted as saying by the Daily Star.