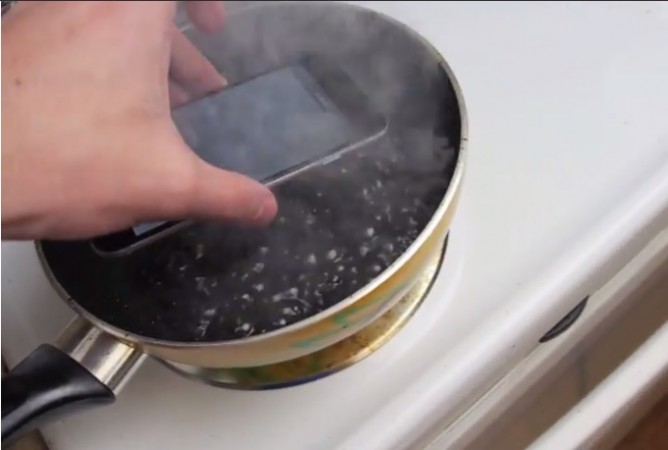 A Ukrainian YouTube celebrity blogger TechRax is being criticised severely with many calling him "officially the most stupid person on Earth", after he posted a video in which he drops an iPhone 6 into a boiling pan of Coca-Cola.
With this experiment, the blogger wanted to test the impact of boiling Coca-Cola on an iPhone.
"The results made my house smell like smoke for two hours," the tech blogger writes in the video description on YouTube. "I would NOT recommend trying this at home."
In the video, a fair amount of the phone's body can be seen slowly melting away as it is boiled with the aerated drink.
The viral video has racked up 4,408,826 YouTube views so far since it was uploaded a couple of weeks ago. However, this is not the first time this "mad scientist-type blogger" has done something so 'horrible' to an iPhone.
In November, he had posted a video in which he baked an iPhone 6 inside a turkey for four hours.
The viral video has been criticised severely by the viewers on YouTube. A viewer, American55852, wrote: "Officially the most stupid person I have ever seen in my life, congratulations."
Many found the experiment completely absurd. "I see no point in boiling an iPhone 6 in cola. No point. You should have given your money to some kids in Africa who starve to death, than boil a freaking iPhone 6 in Coca-Cola. You get paid for something stupid. Sorry, my opinion, and if Youtube is like your job, than start making videos that actually matter and have a purpose (sic)," another viewer Gudrun Erla8 stated.